Wix vs WordPress, which one is the right choice for you? Ultimately, it depends on your specific needs. 
In a nutshell, you should probably go for Wix when you have a little technical knowledge since it is a website builder. In contrast, you will need to build your website with WordPress if you want complete control over your site and independence over customization. 
If you are still desperate to know the winner of Wix vs WordPress, you should go through this discussion from top to bottom to know how they differ.
Wix vs WordPress: Comparison at a Glance
Although it is an in-depth comparison between the 2 leaders of website-building platforms, we have decided to show Wix vs WordPress at a glance through the following table. So, if you are restricted to time, then just go through the WordPress vs Wix table below:
 

Wix

WordPress

Ease of Use

Interface is beginner-friendly

The setup process is more extensive

Hosting and Domain

No need to buy 

 

Need to buy a domain and hosting

Website Design

Over 800 templates are available

Over 9,000 free are available for web design

Security

Built-in security protection and updates

Security varies on the hosting. You can also implement custom security measures

Customization

Easy drag-and-drop editor

Gutenberg block editor 

Pricing

There is a free plan. However, you should go for the premium plan for more accessibility and features

WordPress is always free, you just need to pay for the domain and hosting

Third-Party Plugins

More than 200 tools available in the Wix App Market

More than 59,000 free plugins in the WordPress directory 

Blogging

Layouts and templates are available for blog posts. However, no built-in support for comments

Blogs can be tailored with the block editor, and a built-in comment system is available

eCommerce

Along with transaction fees, a business plan is required, which is priced at $16/month

WooCommerce integration is required. Also, you can go for WooCommerce hosting, which is priced at $3.99/month 

Search Engine Optimization

A dedicated Wiz tool is available for SEO

Many features are available to improve SEO, and there are thousands of plugins

Customer Support

A customer support team is on standby 24/7. Plus, a community forum and Wix Help Center are also available

There are useful documentation and a community forum dedicated to WordPress. Also, get support from the hosting provider

Maintenance

Automatic maintenance comes with updates

Auto update option is available. However, some plugins may face compatibility issues
Wix vs WordPress: A Back-to-Back Comparison
Both Wix and WordPress go hand in hand with building any type of website. Recently, Wix is noticed by many users for its flexibility and ease of use. Therefore, it is better than other website-building platforms (such as Wix vs Squarespace). With that said, is Wix better than WordPress? 
Let's get to know…
What is WordPress?
It will be unbiased if we don't define what is Wix and what is WordPress. Almost everyone, whether they are from a technical background or not, knows about WordPress. It is the most popular and widely used Content Management System in the world.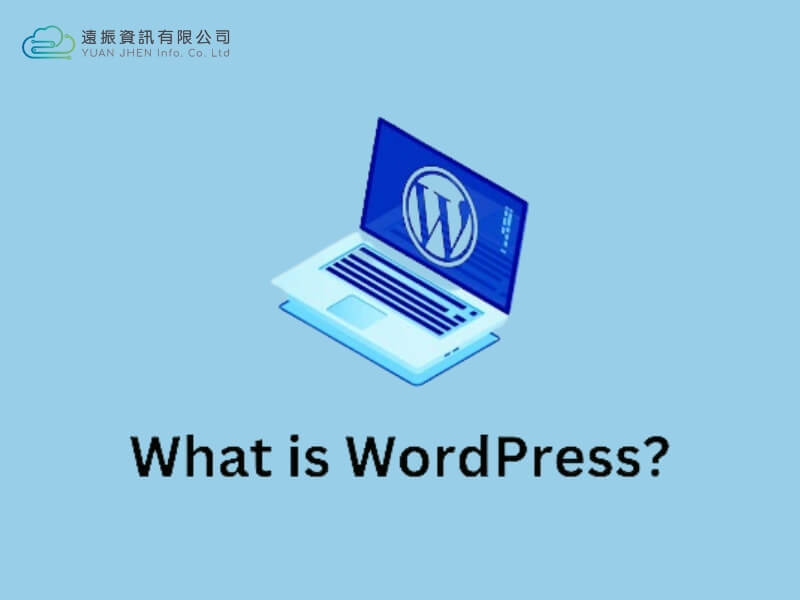 On top of that, it is open-source, which makes it more desirable among people. However, people don't know that there is a difference between WordPress.com and WordPress.org. One (WordPress.org) is a CMS, while the other one (WordPress.com) is a blogging platform.
In general, there are some advantages and disadvantages to using WordPress, let's check the table below.
The Pros and cons of using WordPress:
Pros 
Cons 

It has always been free and will be.

Build your website with limitless customization.

Extend the functionality of the website by installing plugins.

Better scopes to improve the website's SEO performance.

Being an open-source platform, it puts your site in danger unless you're using any security plugin. 

Though the customization is easy but you need to spend a  lot for using high-end themes and plugins.
What is Wix?
Now that you know the basics of WordPress, let's talk about Wix. It is a great alternative to WordPress when you are taking a website builder vs WordPress into account. Wix is popular for being a great website builder.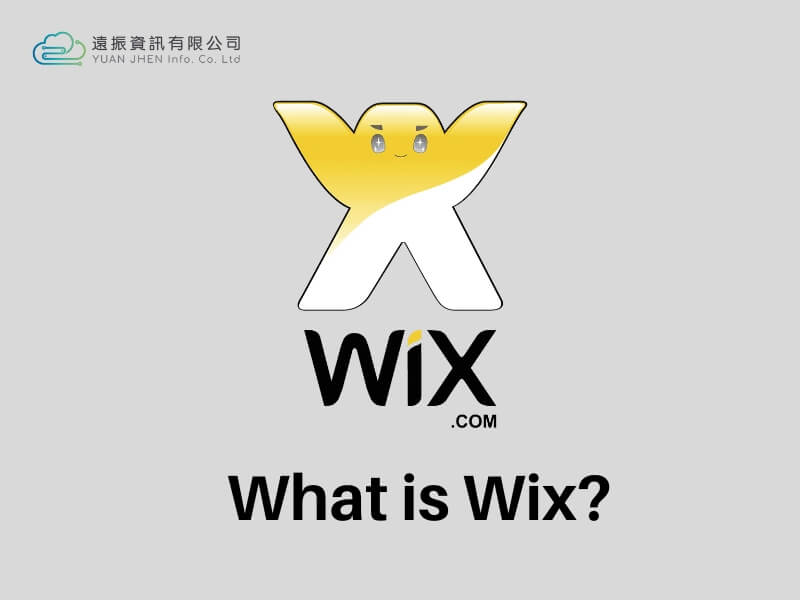 The great thing about using Wix to build a website is that you don't need to buy a domain or hosting. There are some other benefits as well as some drawbacks. 
The Pros and cons of using Wix
Pros 
Cons

Very easy to use, especially for beginners.

Easy drag-and-drop website building option.

Plenty of free templates and layouts are available to design the website.

Excellent 24/7 customer support.  

Customization is limited.

Starter plans may contain ads.
Ease of Use 
Whether you are a professional or a novice, building a website with Wix is always fun and easy. You just need to create an account and start building your site without any cost. Additionally, Wix will suggest some built-in features once you have chosen the website type. This is very helpful when you are not tech-savvy.
With that said, WordPress is for those who are more experienced. WordPress users have a minimum of coding knowledge. They like to build a website that is out of the box in terms of performance and design. The interface is more complex than Wix, and you won't get any recommendations. So, beginners will find it hard to use WordPress at first.
Security
One of the basic needs of building a website is security. You will need to protect your website at all costs, regardless of what it does. And it must be secured from malware and cyberattacks when it is an eCommerce website or something that is related to financing and transactions.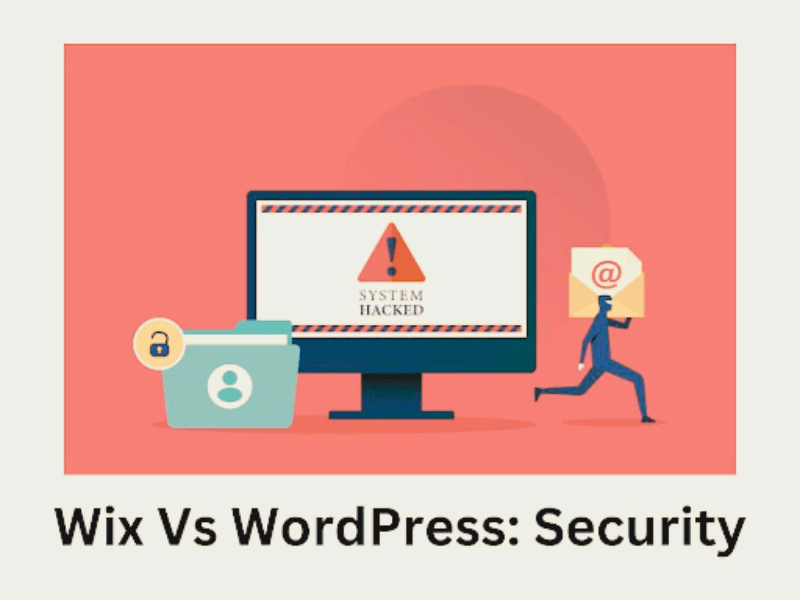 Wix offers built-in security to keep you relaxed about installing additional security measures. Due to the fact that users cannot change Wix's basic software, it actually has fewer vulnerabilities.    
To compare security in terms of a Wix website vs a WordPress website, you need to make your website secure by installing additional security plugins. However, the overall security of your WordPress site will depend on your hosting provider. There are many reliable hosting providers in the US or other server locations So, you shouldn't have any problem finding one.
Customization
Wix is limited to website customization. The platform is built for those who want a decent website to start their businesses as early as possible. So, don't think about doing code with Wix, it is for more general people.   
Due to the lack of coding, the customization is not as good as on WordPress. For more extensive customization, there is no alternative to WordPress. There are already thousands of plugins for website customization. Still, you can run your own codes to make changes or add more functions to your website.
Pricing 
This is a major concern when building a website, especially when you are in doubt about Wix vs WordPress pricing. Anyone wants to build a website at a low cost. So, most people will likely go for the less expensive one. 
WordPress is an open-source and free-to-use CMS. However, you need to pay for the domain and hosting before getting started. You can get a domain for a lifetime with a one-time payment. However, there will be a monthly charge for hosting, which will be billed annually.
On the other hand, Wix is also free to use. It doesn't require you to pay for a domain and hosting. However, the free plan is not good when you actually want to build a business website. You only get to use 500 MB of storage, which is obviously not enough. Moreover, it will contain ads on almost every page. So, you better pay $11 per month to get started with the basic premium plan.
If you want to use any website builder and want fast yet affordable hosting, you should try website builder hosting.
Learn more: Full package of Website Builder and Hosting
Third-Party Plugins
More complex websites will require more functions and design elements. Wix offers an App Market, where you will find more than 200 apps for various purposes. Some of these tools are made by Wix, and some of them are from third parties.
Wix offers tools that will get your job done. However, the number of tools is nowhere near the number of WordPress plugins. The WordPress directory is like an ocean of plugins. Here, you will find a plugin for almost any purpose. Currently, there are 60,751 free plugins, and the number is only growing.
Blogging
Bloggers will definitely look at Wix vs WordPress for blogging to compare their capabilities. Starting a blog is easy with Wix. After building your website with Wix, you can create a page for blogs. Aside from adding media files, you can modify the total layout of the blog.
However, nothing really stands a chance against WordPress since it was originally built for bloggers. Unlike Wix, the blogging capabilities go beyond your expectations with WordPress. To top it off, you can leave a reply to the comments, which is not possible with Wix unless you are using a tool. 
eCommerce
Both WordPress and Wix are good for eCommerce. Wix is designed for doing business with websites. As a result, it is more capable of handling commercial tasks with built-in eCommerce features. However, the features are not available in the free plan. 
Meanwhile, you start a free online store with WordPress. You can sell your products online more conveniently with your WordPress site after installing the WooCommerce plugin. There are plenty of WooCommerce plugins in the directory. However, you may need to undergo a lot of customization to personalize an eCommerce website.
Search Engine Optimization
It is important to consider Wix vs WordPress SEO when you want to rank your website and be more visible online. SEO is the best and probably the only option for that. If you build your website with Wix, you will notice a section named "SEO Tools" on the dashboard. This is more than enough for all your SEO work. 
Although Wix offers several options for enhancing your site's SEO, WordPress makes this process simpler. There are so many SEO plugins for WordPress available. Just find a good one and install it on your WordPress site. Furthermore, you can implement your own SEO strategies manually in WordPress.
Customer Support
After comparing Wix vs WordPress, we must give credit to Wix for its outstanding customer support. Even if you never need it, it is always beneficial to have a team of dedicated support staff on standby 24/7 to respond to any queries you might have. 
In addition to a dedicated customer service team, Wix further enhances the service by providing a Wix Help Center and an online community forum. The best thing is that the service team will assist you regardless of the plan you are using.
However, there is no customer support team at WordPress. This is still one of the biggest flaws in WordPress history. To support its users, WordPress only offers some documentation and online forums. Therefore, finding support can be hard for beginners. However, if you are using a top-notch hosting provider, you will get 24/7 technical support to solve any kind of WordPress hosting issues.
Learn more: Tips to choose the best hosting provider
Maintenance
Speaking of maintenance, Wix cares more about the users. A team of in-house technicians will do any maintenance work after certain updates. So, you can relax and confidently update your Wix site. 
In contrast, WordPress leaves some tasks for you after certain updates. Moreover, you need to update your WordPress site regularly (like the WordPress version) to avoid incompatibility issues with plugins or themes. With that in mind, the core WordPress or PHP updates will be carried out by your hosting provider. They will also update the security features, like auto SSL updates.
Wix vs WordPress: Which One Is Preferred by Users?
Both WordPress and Wix are preferred by users. Although WordPress has a larger user base since it has been on the market for a long time, Wix is gradually gaining more customers. To put it simply, WordPress is always preferred by users over any other platform for its reliability. 
Generally speaking, users who want to build a professional website without implementing any technical skills should go for Wix. This also includes users who prefer an easy-to-use interface.  We would recommend Wix if you are a novice and don't know much about coding.
On the contrary, users who are looking for a powerful website that allows extensive customization options should choose WordPress. They will have more control over their websites after building them with WordPress. We suggest using WordPress to build your website if you are tech-savvy and have basic coding knowledge.  
Unless you are an expert in using WordPress, explore WordPress tutorials for beginners to know how to start with WordPress.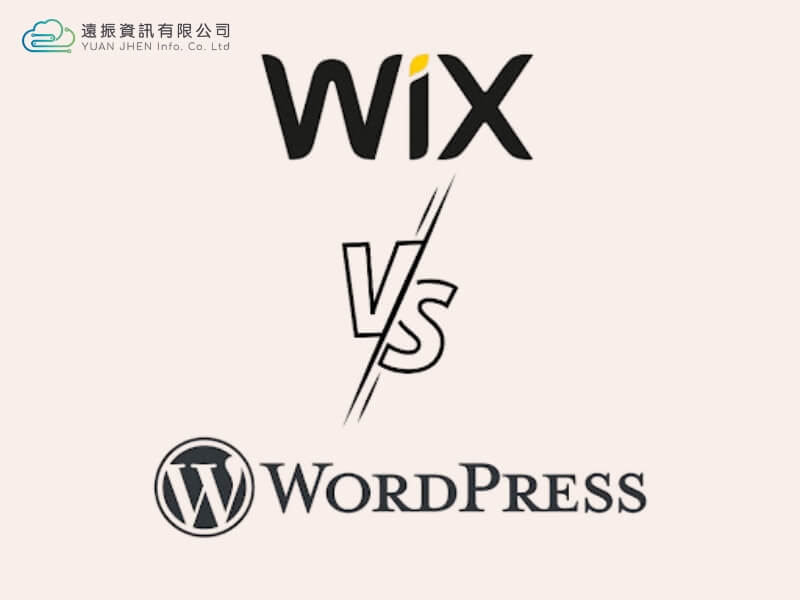 Wix vs WordPress:  Frequently Asked Questions (FAQ)
Well, the above discussion may give you a lot of insights into Wix vs WordPress. The following questions and their answers can give more.
Is it possible to import blogs from WordPress to Wix?
Yes, you can. Wix allows you to import blog posts from your WordPress site. With a few clicks, you can migrate a blog post to your Wix site, whether it is on a WordPress.org or WordPress.com site.
Wix vs WordPress: Which one is better for beginners?
Both Wix and WordPress are great platforms for beginners, as each offers a wide array of features and functionalities. Wix is a drag-and-drop website builder, making it easy for even those with limited technical knowledge to create beautiful websites quickly. WordPress, on the other hand, is a powerful content management system (CMS) and blogging platform. It offers more advanced features, such as custom plugins and themes, allowing users to create websites with greater flexibility and customization.
Can I create a professional website with Wix?
Yes, you can. The purpose of introducing Wix was to make it easy to create professional websites so that anyone could start an online business. A professional website can be made using Wix, but it won't be as good as one made with WordPress.
Final Verdict
The conclusion wouldn't be fair if we failed to teach you Wix vs WordPress adequately. So far, you might have understood which platform is preferable for which user. You can use any of these platforms to create a modest website.  
In general, WordPress may be more adaptable, more inexpensive, and better for blogging. Yet, Wix's committed customer care staff could be more advantageous for you, especially when you are new. Simply leave a comment below if you have any questions or are still unclear about any of the points.