Creating a multilingual WordPress site is essential for reaching a diverse audience in today's globalized world. As the most common content management system in the world, powering 34% of all websites on the internet, visitors may not speak the language your site is currently in. 
In this article, Yuan Jhen guides you on how to choose WordPress translation plugins to create a multilingual WordPress site, each with pros and cons depending on your needs and preferences.
What is a Multilingual WordPress Site?
A Multilingual WordPress site, or WordPress multiple language site, offers the same content in different languages, allowing readers to read in their preferred language easily. The website can automatically switch to a reader's selected language based on their region and language preference.
A website has the same content and is translated into multiple languages, such as English, Chinese, and Japanese. Visitors can easily switch to their preferred language option.
For example, YuanJhen's blog website is currently available in English and Chinese, allowing visitors to choose their preferred language.
If you are a beginner and are unfamiliar with WordPress, you can start with WordPress Tutorials for Beginners.
How to create a multilingual WordPress site? 
There are several methods to create a multilingual site for WordPress, depending on your needs and preferences. 
Manually translate: You can manually translate the content, which can improve the quality of the content and positively affect SEO. 

Using translation plugin: beside translation by a translator, you can use translation plugins provided for WordPress, which allow you to create content in different languages and manage switchers.
The benefits of having a multilingual WordPress site
Having a multilingual WordPress site can have a significant impact on your business growth and user experience. Here are five advantages to consider:
Reach a global audience: A multilingual site for WordPress allows you to provide content in multiple languages, expanding your audience reach and targeting more potential customers.
Enhance user experience: Visitors will have a better experience when viewing your website content in their language, leading to better engagement and increased opportunities for conversions and sales.
Improve SEO (Search Engine Optimization): A WordPress website can improve your website's performance by ranking it higher in global search results, making it easier to target specific regions or countries.
Enhance trust and credibility: Offering multilingual content shows your commitment to providing a positive user experience to all visitors and serving diverse customers, which can establish your brand with a global aspect and enhance your credibility.
Save costs on website management and operation: By building and managing one Multilingual site on a single platform, you can easily manage content and reduce development costs instead of creating several websites for each language.
Choosing a translation plugin for a multilingual site for WordPress
When making your website available to a larger audience, WordPress translation plugins can be incredibly useful in translating your website's content into other languages. These plugins are designed with both basic and advanced features to make it easier for you to create a multilingual WordPress site with minimal effort. 
Using these WordPress translation plugins, you can translate various types of content, including posts, pages, products, and more. Additionally, it's easy to translate categories, tags, plugins, and themes to ensure your website is accessible to visitors who speak different languages.
Polylang: 
C
reate a multilingual site for WordPress
What is Polylang? 
Polylang is a WordPress translation plugin that lets you easily add multiple languages to your WordPress website through manual or automatic translations. This plugin comes with basic and advanced features, allowing users to create a multilingual WordPress site effortlessly.
Here are some of the pros and cons of using Polylang.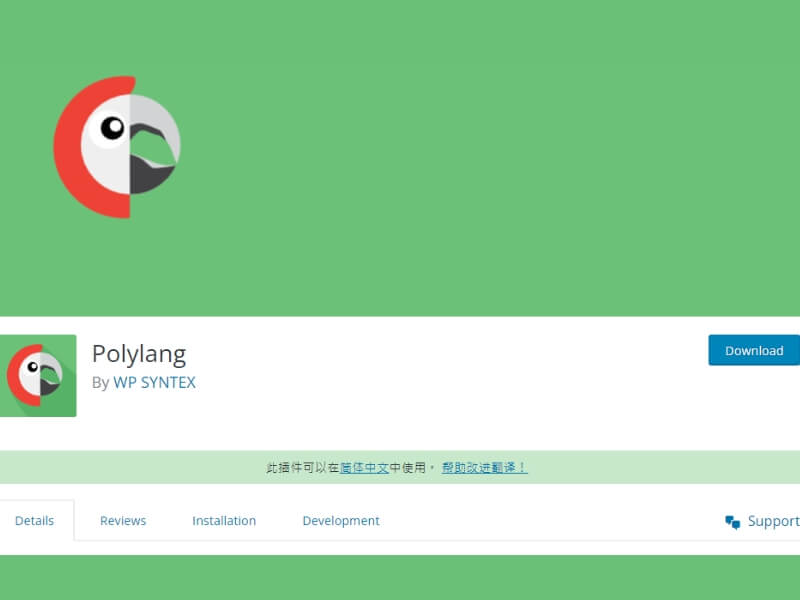 The Pros and Cons of Polylang
Pros: 
Polylang is available in a free basic version, suitable for creating multilingual WordPress sites without any limitations.

It is easy to use and requires no technical skills to install and activate.

The plugin is SEO-friendly and won't negatively impact your WordPress SEO.

Users can customize the language switcher to match your website's theme and style.
Cons:
The free version of Polylang has limited features compared to the premium version, and you can not custom post types, widgets, or menus. A premium version of Polylang can be expensive if your website has numerous languages and much content.

Using a multilingual plugin may slow down your website's speed, directly affecting its performance.

Some advanced features of Polylang require technical knowledge to configure, such as WooCommerce.

These translation plugins can be complex, especially for non-technical users who may struggle with advanced features.
TranslatePress: 
Create a multilingual site for WordPress
What is TranslatePress? 
If you're looking to add multiple languages support to your WordPress website besides the Polylang plugin, TranslatePress is a plugin worth considering. It enables you to translate your entire site from the front end, allowing you to see real-time changes. 
It's also compatible with WooCommerce, making it easier to manage your storefront.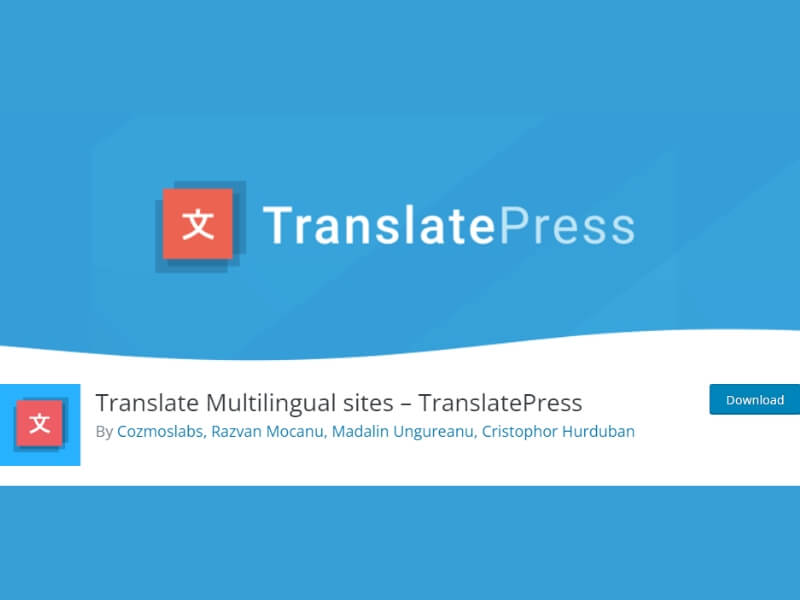 Let's explore the advantages and disadvantages of using TranslatePress as your multilingual plugin.
The Pros and Cons of TranslatePress
Pros:  
Free version available: TranslatePress offers a free version that you can use to get started.

TranslatePress is a user-friendly plugin that anyone can use, regardless of technical expertise.

 

With support for 221 languages, TranslatePress has covered you no matter what language you need.

SEO-friendly for using TranslatePress won't impact your website's search engine optimization performance.
Cons: 

Unfortunately, the free version only allows you to translate your website into one language.

The free version of TranslatePress doesn't include any SEO support features.

Not all WordPress themes are compatible with TranslatePress, so you may need to test it before using it on your site.

If you're just starting out, the cost of a paid plan for TranslatePress may be a bit steep for you.
WPML: 
Create a WordPress multiple language websites
What is WPML? 
WPML is a powerful translation plugin for WordPress that allows you to translate your website's pages and posts into other languages. It is widely regarded as the most popular professional WordPress translation plugin today.
Let's take a closer look at the advantages and drawbacks of WPML.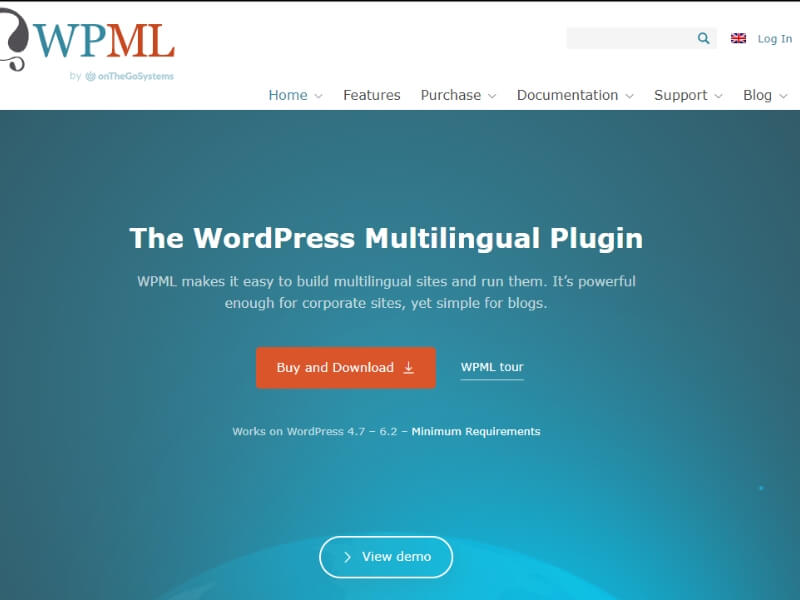 The Pros and Cons of WPML
Pros: 
WPML works seamlessly with all plugins and themes on WordPress, including popular tools like Elementor and WooCommerce.

WPML supports all languages and allows you to translate your website into as many languages as you need.

WPML is easy to use thanks to its intuitive and user-friendly interface.

WPML is designed to optimize your website's SEO performance, helping you to reach a wider audience.

WPML provides optimal translation management, making it easy to keep track of your translated content.
Cons: 
WPML does not offer automatic language detection or translation engines, meaning translations must be done manually.

WPML is a professional-grade plugin. It is a heavy-duty professional solution that may slow down your website if you have much content.

 

Unfortunately, no free version of WPML is available, which may be a drawback for those on a tight budget.
Which translation plugin is better for creating a multilingual site for WordPress
Polylang, TranslatePress, and WPML are well-known and popular WordPress translation plugins for making multilingual WordPress sites. However, determining which is better depends on your specific needs and desired features 
If you are looking for a free and user-friendly WordPress translation plugin, Polylang is a great choice. On the other hand, if you prefer a visual translation interface and support for dynamic content, TranslatePress may be the better option for you. For those who need an advanced translation management system, WPML is a good choice due to its extensive range of features.

Learn more: WordPress Hosting Recommendation