What Kinds of Websites Can I Build with WordPress?
WordPress is highly scalable and flexible, it can frame personal websites, branding websites, blogs, eCommerce websites, and so on, making it very user-friendly for those who are not familiar with website design.
How to choose WordPress hosting? What should you pay attention to?
1. Resources that your website needs.
If you are not sure about what resources you might need, you can get advice from the web designer or the admin of your website, or you can start from the smallest scale of the solution, you can always upgrade your solution afterward.
①.Single domain VS multiple-domain
Single domain – one domain website
Single domain web hosting solutions have full website resources that you can use flexibly according to the needs of your website, it is more suitable for users who are running a regular website or have a low budget. If you are running a personal website or a branding website that puts only one domain on the hosting, single domain hosting would do just fine.
Multiple-domain – multiple websites in one hosting
Using multiple-domain hosting can let you put more than one domain in the hosting, including sub-domain, addon-domain, and parked-domain. Domains can be set to link with different roots. It is perfect for users who have needs in multiple websites like web design companies.
②. Space of wordpress hosting
Everything in the website needs space, like files, images, videos, and plugins of the website, you can assess the space you need according to the type of your website.
③. Traffic of wordpress website
Evaluate how much traffic the webpage and your viewers might need. Let's say a viewer is browsing a web page that contains a 2MB image, it will be cached and take 2MB traffic. However, if you need more traffic for your website, Yuan-Jhen provides additional traffic purchases for you.
2. Where are your viewers from?
To get a hosting service from the same country as your target audience is suggested. Yuan-Jhen provides hosting solutions in Taiwan, US, Singapore, Hong Kong, and Japan for you to choose from.
The pros of using hosting in the same country as your audience:
①. To decrease the international nodes, improve connection quality, and faster internet speed.
②. Web hosting from different countries might block email.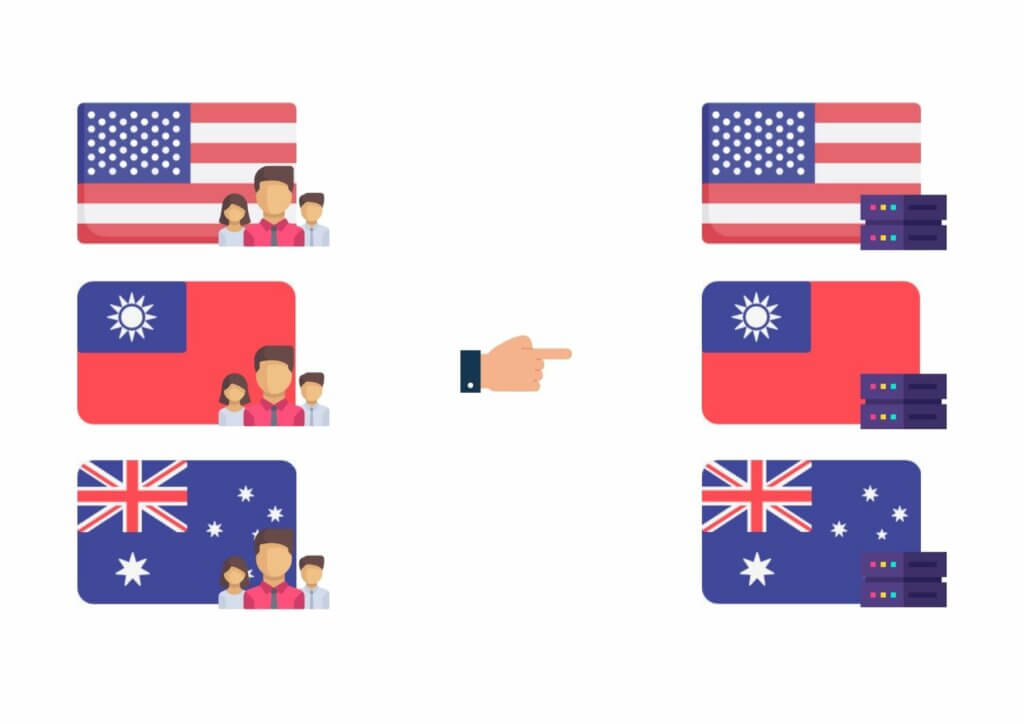 3. Web hosting type
| | |
| --- | --- |
| Web hosting | It is cheaper and fits users who do not have the system management ability. |
| VPS / Dedicated hosting | High scalability and flexibility, but the price as well. Suitable for users that have system management ability. |
| Foreign hosting | Cheap hosting for those who plan to develop and target their business in a foreign country. |
| Cloud hosting | How much you use, how much you are going to pay. Best plan for those who want to lower the budget or to launch events. |
WordPress hosting recommendation
Yuan-Jhen offers WordPress hosting solutions especially for WordPress users, built-in one-click install and auto-update, backup, and restore. Free SSL, subdomain, IPv6, and malware scans are provided. Moreover, we have 24hour technical support as your service, perfect for users who do not have IT staff ! Apply Now
Features of Yuan-Jhen WordPress Hosting
| | | | | | | |
| --- | --- | --- | --- | --- | --- | --- |
| | | | | | | |
| WordPress automatic Update, Installation with One Click, Backup and Restoration | LiteSpeed Cache Accelerate | PHP Performance Upsurge | Automatic Picture Compression | Database Tuning | Web Server Optimization | Build-in WAF, Increase Information Security |
▶ To learn about apply for the free trial of web hosting, please click here ➜ How to apply for the free trial of web hosting?
▶ To learn about How to intstall WordPress on WordPress Hosting ➜ WordPress Installation