One of the best strategies to expand your WordPress website is by using a mailing list.  However, manually developing one takes much time, and marketing is typically difficult. Thankfully, WordPress email plugins make this a lot easier.
Email marketing is one of the easiest and most cost-effective ways to promote your WordPress business and keep your viewers updated and engaged. It entails sending emails to a single user or a group of users with promotional messages or updates on what is happening on your website.
Ever wondered which WordPress email plugins are best for you? You are in luck! This article lists and compares five WordPress email marketing plugins, key features, and prices. Before we get into this, it's helpful to understand WordPress plugins and how to incorporate them into your site.
What Are WordPress Email Plugins? 
WordPress email plugins help simplify marketing tasks efficiently. Using WordPress email plugins, you can seamlessly manage your email subscriptions, and create, manage and analyze your email list from your dashboard. In essence, WordPress plugins help increase your default WordPress functionality. 
With the right WordPress email plugin, you can create and send professional-looking emails directly from your WordPress dashboard to help build your audience. It all seems easy at first, but it could be herculean to manually draft, edit, and send several messages to your readers.
Can WordPress Send Emails? 
With WordPress, you can seamlessly send emails and increase your readers and subscribers. Several marketers use WordPress email plugins to handle marketing tasks, including email and newsletter automation, efficiently. It gives you control over whom you send to and what you send. 
WordPress plugins are super intelligent in that they help to automate several processes, giving you more time to focus on other aspects of your business, save costs, and operate more efficiently. You can set up your preference and send as many emails and newsletters as you desire in minutes.
How To Integrate Email Marketing Into WordPress
If you have a WordPress website, there are several ways you can boost your email marketing tactics and ultimately drive traffic back to your website to increase sales or other conversions. Here are steps to take to make sure your website and email marketing tactics can work in conjunction to support and increase the effectiveness of one another:
Website Email Opt-In

: Make it very clear and simple for your audience to join your email newsletter via your website. You may include an opt-in option at the bottom of your website, a sidebar, or another location where your users can easily sign up.

Use CTA's in Your Content

: Include a link your readers can use to sign up for your newsletter and more towards the end of your blogs, social postings, and other content to encourage new subscribers.

RSS Feeds

: Make it easy for users to sign up for email notifications when new blogs and other content are added to your site. When your audience signs up, it helps you stay in touch and deliver even more value using your email marketing channels.

Pop-ups & Special Deals

: If your website provides products or services, you may increase the number of people who sign up for your email newsletter by including pop-ups on your website that may also feature exclusive offers for brand-new subscribers.
Although WordPress plugins are majorly used for customizing your website's functions, they can also help you integrate your website with your CRM and other software to minimize workload and maximize performance.
Using the right WordPress email plugins would help streamline and automate email processes directly from your dashboard. Even more, modern email marketing plugins can very well advance your WordPress dashboard into a self-sufficient email marketing platform.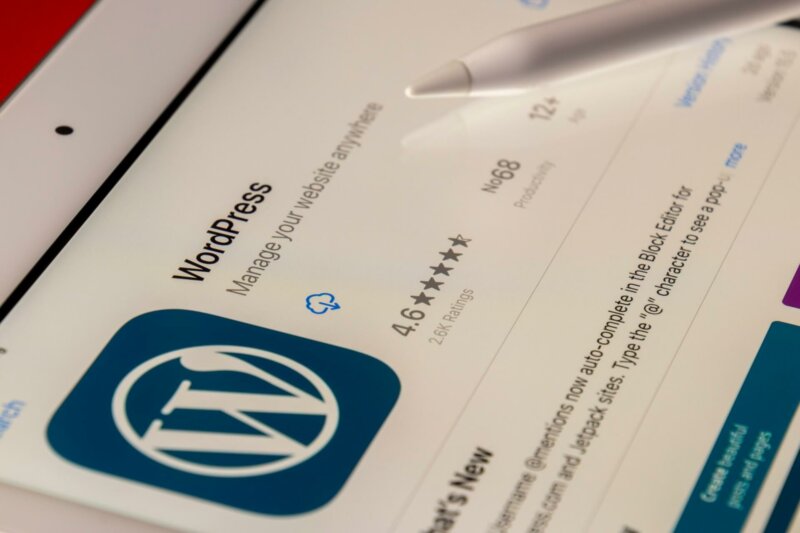 What Are The Best WordPress Email Plugins For Marketing?
To figure this out, we have compiled a list of the top-performing WordPress email plugin ranked high by several marketers in 2022. Ultimately, we hope this detailed guide helps you decide the best plugin for your needs.
Newsletter
Newsletter is ranked high for WordPress email plugins because it works very well for targeted campaigns. It can work perfectly well without any other added tools. Still, it allows you to deliver your emails by connecting to another SMTP plugin. 
Newsletter is an email marketing solution that lives up to its name. You simply install it on your WordPress website, and you can send and collect newsletters immediately. No stress at all. Although it has lesser automation than similar plugins, it has segmentation potential.
Key Features:
It can compile email addresses through a personalized widget form or page

It allows you to target specific audiences with different messages by segmenting your list

You can create newsletters with an intuitive drag-and-drop system.

Configure the plugin and monitor campaigns from a central status panel.
Price:
The standard version is free. However, you may purchase several other premium extensions for added functionality. At $69, you can use all premium extensions for up to 3 websites and an unlimited number of websites for just $269.
OptinMonster 
OptinMonster is a household name when it comes to email marketing. It offers top service with basic and professional plans to suit your needs accordingly. It can easily be set up and integrated with your website to provide catchy lead capture forms, A/B testing, and much more. 
You can also use it to personalize your campaigns to suit your various audience, thanks to the Exit Intent Technology (E.I.T). OptinMonster is ultimately lead generation software as it can increase your email list and number of subscribers. That is why it is ranked high by professionals and marketing newbies alike.
Key Features:
It comes prepacked with more than 97 templates 

It is an effective segmentation and targeting software

Easy to use click and drop builder 

It can be integrated with other eCommerce platforms and websites

Track your processes using its professional, actionable analytics.
Price: 
Although the integration plugin is available for free on WordPress, it requires any of four paid plans before you can use its services. Choose from any of the following:
Basic: $9 a month gives you every function necessary for your website.
Plus: For $19 per month, it can be used for two websites to develop your business even faster.
Pro: At $29 per month, you get even better results for up to 3 sites.
Growth: This comes at $49 a month and gives you much more conversions for five sites.
MailPoet 
Another top-performing WordPress email plugin for marketing is MailPoet. You can start your email marketing journey and increase conversion in no time using MailPoet. It comes with over 50 pre-designed templates you can choose from, so you can easily create well-crafted and designed emails for an improved response rate.
It lets you view and grow your mailing list while monitoring your subscribers and customers from your dashboard. You can also create and automatically update a dedicated WordPress user and WooCommerce customers list.
Features:
Create and automatically send subscribers emails and new post notifications.

Precise insight to help you measure and track audience engagement.

Preset welcome messages that send to new subscribers.

Automatically filters your list to identify and expel inactive subscribers.

Segment and personalize your content according to the type of subscribers.

It comes with free Woocommerce email templates that can be customized to send. first-buy emails, cart recovery emails, and more.
Price:
The free version of MailPoet can be used for up to a thousand subscribers. Simply download and install the WordPress plugin from the website. For added features, you may get any of the following premium plans:
Creator: 8 euros a month covers 500 subscribers, a website, priority support, and more.
Business: 10 euros per month comes with all Creator features and unlimited emails.
Agency: 50 websites and all Business plan feature for 30 euros per month.
SendInBlue
If you are looking to simplify email list building and management, SendInBlue is your best bet. It is an automated all-in-one WordPress email plugin with a drag-and-drop campaign builder and email statistics. The features may be quite complex for less experienced users.
SendInBlue can cater to any website, including eCommerce, blogs, non-profit organizations, or service-based businesses. This plugin is top-rated, especially by small and medium-sized businesses, because it gives you free access to up to 9000 emails per month.
Key Features:
Customize and share subscription posts on your web pages, posts, or sidebars.

Available real-time insights and reports indicate performance and email deliverability. 

Facebook integration lets you launch targeted ads from your account so you can reach a new audience

Easily communicate with your visitors using the inbox, SMS, or live chat features.

Data protection and privacy thanks to GDPR compliance.
Price: 
You may get the basic SendInBlue for free. However, for more premium features, you may get any of the following: 
Lite: It starts at $25 a month and is great for new marketers. 
Premium: It starts at $66 a month and is more suitable for pro marketers. 
Enterprise: This custom plan is available on demand to cater to more advanced requirements. Contact the SendInBlue team for details.
MailChimp for WordPress
This plugin connects your WordPress website to Mailchimp, one of the most popular email marketing services. It is one of the priciest WordPress email plugins, but rightly so because it integrates seamlessly with a top-notch email marketing platform.  
MailChimp for WordPress is arguably the best email marketing plugin for those already using Mailchimp service. It helps Mailchimp users to grow their email list effectively. So, consider this if you want to create highly customized and more complex campaigns. 
Sign up for a Mailchimp email marketing service, and you can integrate this plugin for seamless interoperability.
Key Features:
Allows you to create customized sign-up forms to use on your WordPress website.

Provides detailed reports and analytics on campaigns.

Can integrate with various e-commerce plugins and form builders.

It schedules automated notifications for new subscribers.
Price:
The features of the MailChimp free plugin are limited. It allows you to create sign-up forms and add them to your site and covers 500 subscribers and 2,500 emails per month. If you want access to more functionality, you'll need any of the following premium plans:
Hobbyist: Covers a single site for $59 per year
Professional: Covers 3 sites for $99 per year
Agency: Caters for up to 10 sites for $149 per year.
Tips And Tricks For Picking The Right Email Plugin For WordPress
When deciding on a WordPress email plugin, you want to choose the most functional and cost-effective tool with the necessary integrations and features. Here are some key things to consider when choosing your WordPress email plugins:
Email Marketing Features:
When deciding on which WordPress email plugin is right for you, you want to look out for crucial email marketing features, including:
Ability to build and save email templates 

The ability to generate segmented contact lists

A/B testing of email campaigns

The ability to create email marketing reports

Ability to send email marketing campaigns, newsletters, and more, to a large audience 

Options for email personalization

Email Deliverability

Automation features that handle email sequences based on audience behavior.
Customization: 
When choosing a plugin for your WordPress email marketing, consider its customization options. It would be best if you had WordPress plugins that could be customized to suit your brand and web design.
Advanced Analytics and Functionality: 
Your plugin should allow you to keep track of valuable data, such as the number of subscribers and mode of engagement. This feature helps you understand your audience better and tailor your campaigns and newsletters accordingly. 
Also, the plugin should include added functionality like pop-up forms and other features that could foster easy sign-ups and viewer conversion.
Software Integration
Consider if a plugin offers CRM integration, as this helps personalize engagement and keep track of your audience. Also, it is advisable to choose a plugin that integrates seamlessly with other platforms, such as e-commerce or blogs. 
Some plugins can also integrate with your social media. Such plugins will help you manage your leads and engagement in a centralized platform.
Price
Most WordPress email marketing plugins and external email marketing providers charge based on the number of contacts or emails sent. On the other hand, self-hosted email marketing plugins demand a monthly or annual subscription.
In general, external email-sending providers provide some free or low-cost email services. So, when you have a larger contact list, self-hosted solutions normally cost less. Still, depending on your business requirements, comparing prices yourself is a good idea.
Ease of Use
You will encounter various setup stages before successfully setting up your WordPress email marketing plugins. The steps can get confusing and prolonged, from setting up your automated email marketing funnels to integrating the different platforms. So, you need to choose a plugin that is easy to install and use. Consider getting professional help if you get stuck in the process.
Which WordPress Email Plugins Are Best For You?
If you want to grow and maintain your subscribers, using a WordPress email marketing plugin on your website is undoubtedly beneficial. Remember, the right WordPress email plugins should help you create attractive email templates, stylish sign-up forms, or attention-grabbing pop-ups and newsletters to keep your audience interested.
Our list of WordPress email plugins will take your email marketing to the next level and put you several steps ahead of the competition. Check out our in-depth article on the best WordPress e-commerce plugins, the best hosting options, and more.