WordPress stores your website data through the MySQL database management system. Typically, it includes passwords, comments, pages, posts, and usernames. Today, it has become a hallmark standard to maintain a WordPress database and ensure optimal performance.
WordPress database plugins have become incredibly crucial to keep site data safe from potential threats. On top of protecting website information, these WordPress plugins allow you to optimize your website database.
With WordPress database plugins, you can perform a broad range of maintenance tasks, such as creating a data backup, resetting a data backup, or cleaning and clearing up a database. Fortunately, you can choose from a variety of WordPress database plugins that come with unique features.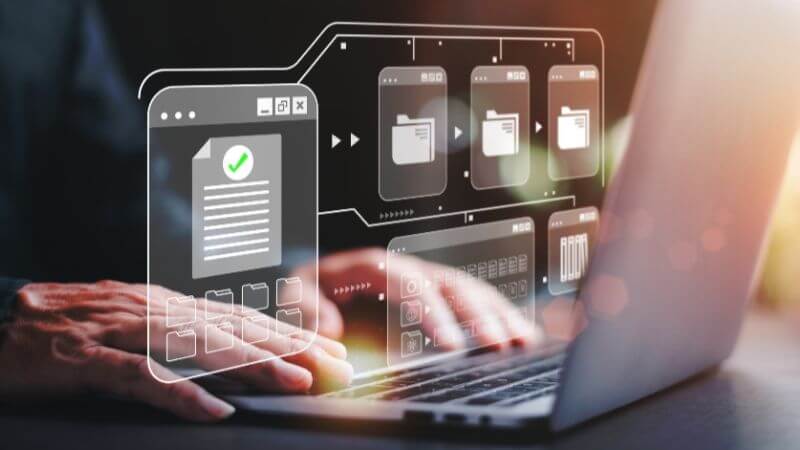 Why Should You Use Database Plugins for WordPress?
Whether it's posts, comments, plugin data, or user information, the WordPress plugin can store a significant chunk of information in the database. Typically, databases become more cluttered over time, which slows down site speed and leads to WordPress errors.
With WordPress database plugins, you can also clean and optimize your database and make your site more efficient. Just like keeping a website safe and having a backup database, some WordPress database plugins make it easier to display and store data.
When you delete or revise a post, redundant data starts to take up a lot of valuable space in a website's database. And when there is no maintenance, the database gets clogged, which impacts the site's performance.
10 Top-Tier WordPress Database Plugins in 2023
WP-Sweep allows site owners to optimize their WordPress database through sweeping. It means you can clean deleted posts, automatic drafts, revisions, orphaned users, spam comments, etc. Like other most effective WordPress database plugins, WP-Sweep makes it easier for site owners to decide which data needs a full sweep or minimal cleanup.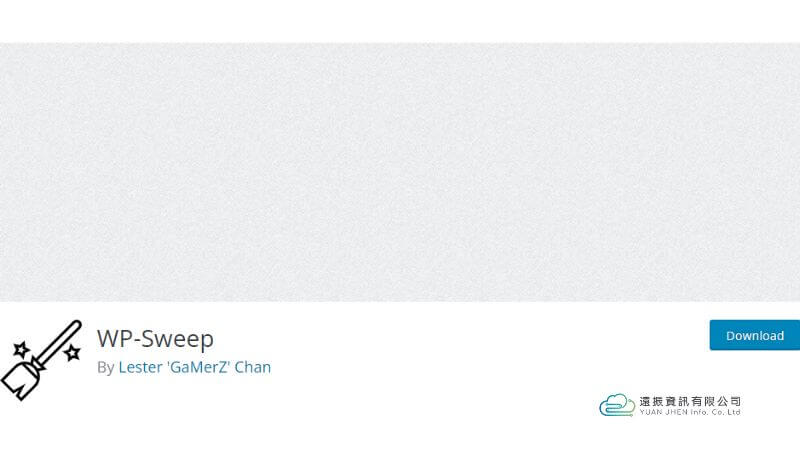 On the flip side, WP-Sweep doesn't allow you to choose specific elements that it can automatically optimize. The burden of responsibility falls on you, where you can either individually clean up elements or run a full sweep manually.
WP-Sweep's hallmark feature supports full database sweeps and optimization of tables. This free tool is ideal if you're looking for a solution that allows you to run a database performance with a single click and supports the manual clean-up of individual elements.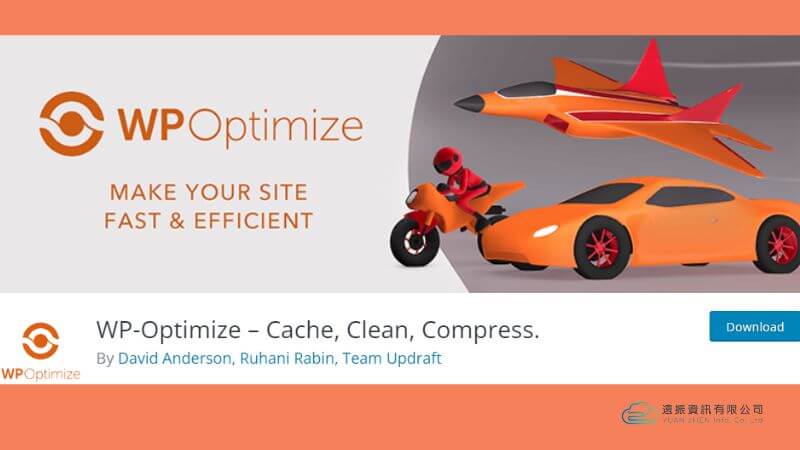 WP-Optimize can do caching, image compression, and clean up your entire WordPress database. It is a compact plugin that cuts out the need to get more tools to optimize database performance.
One of the highlights of WP-Optimize is the caching feature, which allows you to optimize and accelerate your site's database with minimal effort. WP-Optimize uses a calendar to automatically optimize the WordPress database. Apart from multisite support, this plugin offers multilingual integrations.
With WP-Optimize, you can set dedicated schedules to clean up your WordPress database and compress images at the same time. In terms of database optimization, you can use WP-Optimize to eliminate all the redundant files and take care of tasks like retaining data backups and compacting tables.
You can get a free version of WP-Optimize, but the premium version falls into three categories; Starter, Business, and Unlimited. But even if you just get the free version, you can count on database cleaning, image compression, and website caching.
Starter is priced at $39 a year and can support 1-2 websites.
Business is priced at $59 a year and can support up to 5 websites.
The unlimited version is priced at $149 a year and supports unlimited websites.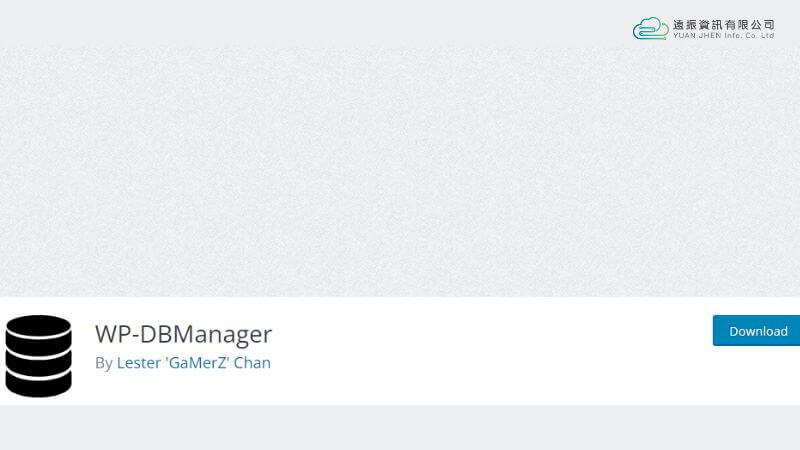 WP-DB Manager is a free and highly simplified WordPress database plugin, which explains why it has become so popular in a short time. With WP-DBManager, you can optimize your database and use added features to restore and back up different types of files.
Once you move past the installation, it is easy to understand how WP-DBManager has managed to gain mainstream popularity. Upon installation, it just requires users to go through the admin module settings to configure the plugin.
If you run a lot of queries or get caught in empty tables, then WP-DBManager is one of the best WordPress database plugins for you. Using WP-DBManager, all it takes is a single click to repair broken tables. Sure, the configuration settings of the plugin may come across as a bit too technical or complicated, but once you set it – you'll never have to worry about it.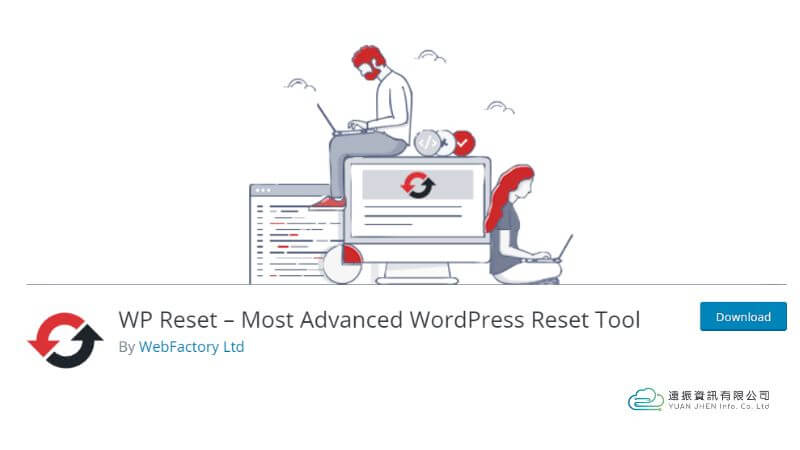 As the title of this plugin suggests, WP Reset allows you to reset every aspect of your WP database. And it just takes a single click to reset one or more components of a WordPress database. Additionally, WP Reset provides custom settings for database tables.
WP Reset is a highly secure and straightforward WordPress database plugin. With WP Reset, you can count on all the configured settings on a single page. This makes it easier to type in specific tables you want to delete and features a dedicated security code to confirm that it is you.
However, before you use the WP Reset plugin, make sure to back up your site's database. Overall, WP Reset is one of the best free WordPress database plugins on the market that simplifies fairly complex tasks. You can also use the built-in command line to reset multiple databases.
But the plugin offers security features that ensure you don't click on "reset" accidentally. In hindsight, WP Reset is an ideal database plugin for developers who prefer to clear out the entire database once they test products.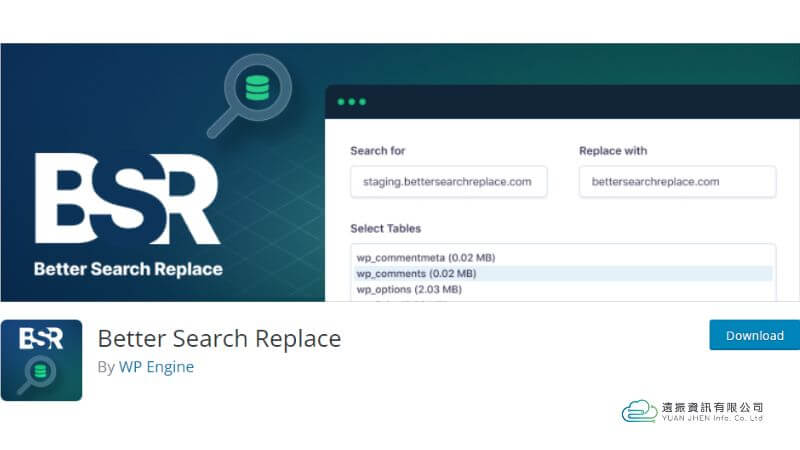 This is one of the most underrated WordPress database plugins. It allows you to make custom content changes in the database. If you want to migrate data to new domains, Better Search Replace makes up for an ideal plugin.
With Better Search Replace, you can make sure your database functions smoothly after migration. Interestingly, you can utilize this plugin to replace text or URL snippets throughout the website quickly. Using Better Search Replace, it is easy to choose specific tables and serialize different tables.
Better Search Replace works around its dry-run feature, which allows you to test any query before you finally execute it.
While you don't have to have this plugin on your site all the time, it is a great migration tool. Better Search Replace does not any have server requirements and supports the serialization of tables and backup import. While you can use the free version of this plug, the pro version is priced at $59.
With Better Search Replace, companies can easily migrate their sites to multiple servers, which means it supports a WordPress multisite network.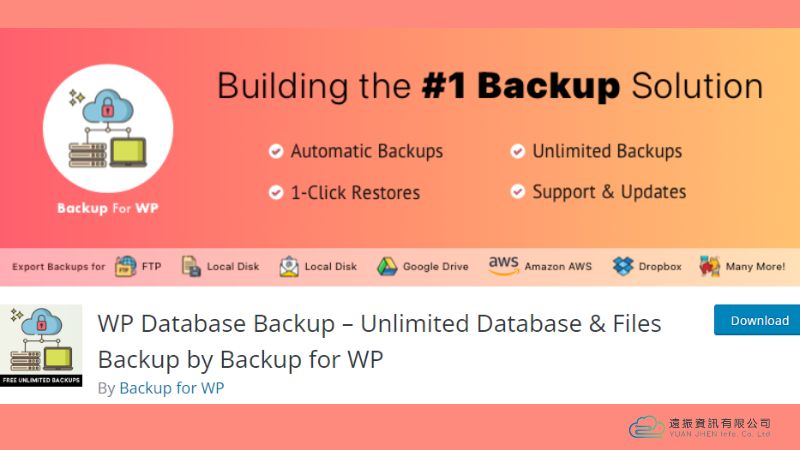 WP Database Backup is a tested and famous plugin when it comes to cleaning databases. WP Database Backup is also a highly secure WordPress plugin.WP Database Backup comes with two fundamental features; data backup and restoration.
With WP Database Backup, users can download their backups and then automate how they send email alerts. It is a user-friendly and practical WordPress database plugin that makes it easier to set up a secure backup schedule. While the main plugin doesn't come with a price tag, you can get the premium version which is priced at $22 per license.
This plugin comes with built-in tools that allow you to search the entire database faster. With a single click, you can back up your database and save information before database cleaning. Automated backups allow you to secure your website from potential cyber threats and attacks and avoid file issues.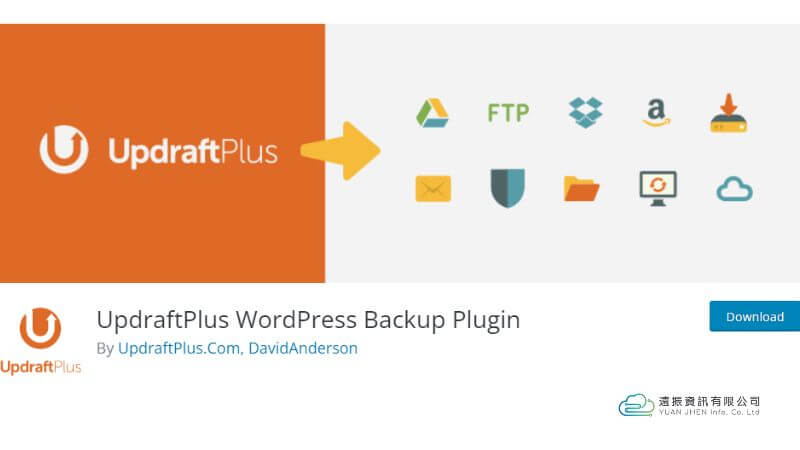 UpdraftPlus WordPress backup plugin allows you to back up data on sites like the best WP database plugins. What makes it different? Well, whether it's primary website files or themes, this plugin centralizes how you back up site content.
What's more, is that UpdraftPlus allows you to back up and restore files from the WP admin interface quickly. With UpdraftPlus, you can encrypt sensitive database information like a list of all users and login information for customers.
Learn more:  What is a Secure Sockets Layer (SSL)? What is the difference between paid SSL and free SSL certificate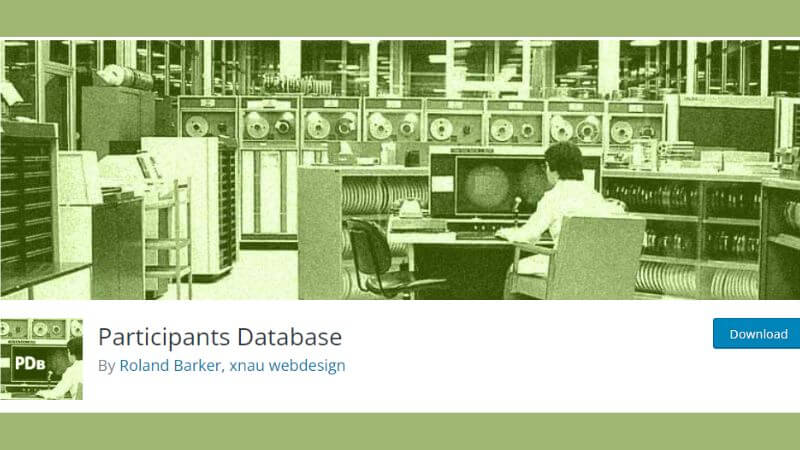 The Participants Database is a great plugin that allows you to set up a dedicated aspect of your website in order to produce a database of visitors, contacts, or any user-related activity. With the Participants Database, you can either import contacts through a CSV file or type in all the contacts individually.
One of the highlights of this plugin is that it gives you enough wiggle room to store different types of data in your database. It has a separate and sleek interface that makes it easier to manage stored information on the dashboard. With the WordPress dashboard, users can visualize their contacts on their sites using shortcodes.
While it is a fairly straightforward plugin, the Participants Database packs a lot of features that you can use to run a flawless database outside the WP website database. While the Participants Database is a free plugin, you can buy paid add-ons, like location mapping and member payments to upgrade it.
If you want to manage a lot of information on a simple dashboard, you can't go wrong with the Participants Database. This plugin also allows you to edit any information straight from your site's front end. Admin can also change information on the backend.
The Participants Database is relatively different from most WordPress database plugins. It's a perfect tool if you want to generate contacts and want to keep them in a dedicated WP dashboard. This plugin also pairs well with email marketing services and platforms.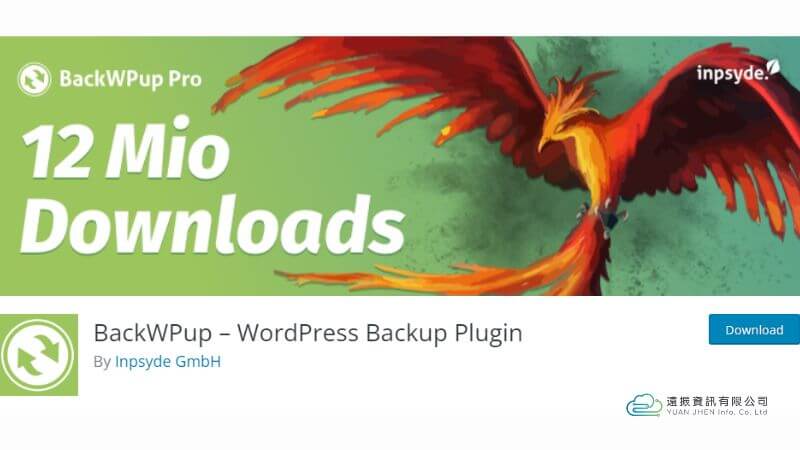 Like other great database plugins for WordPress, BackWPUp allows you to download an entire database with a single click. It is a highly efficient and robust WP database plugin. With BackWPUp, you don't have to worry about unexpected crashes and can count on all-around site protection.
The most common use case of BackWPUp is to create a dedicated backup of entire site data. BackWPUp features an advanced scheduler that allows you to create an extensive backup. However, it is entirely up to you to decide which content you want to back up.
BackWPup supports many networks, such as Microsoft Azure, FTP Server, Google Drive, SugarSync, S3 Services, RackSpaceCloud, HiDrive, etc.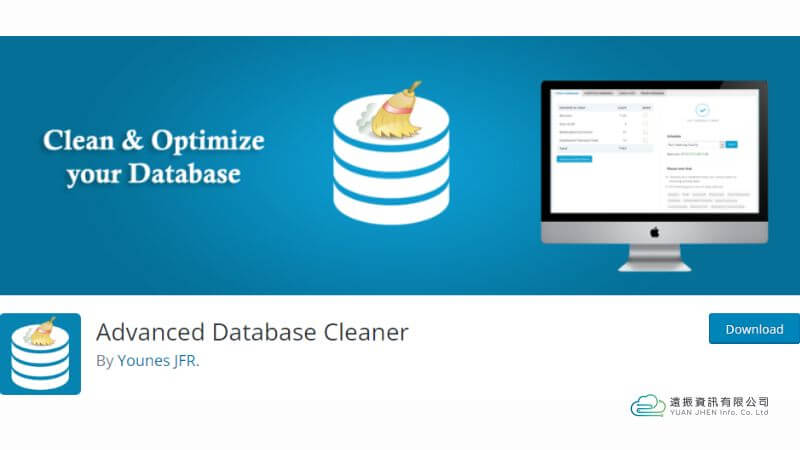 Mostly, site owners pay little to no attention to data accumulation in their databases. And this is where the Advanced Database Cleaner shines. The Advanced Database Cleaner revolves around deleting files in the database that are redundant or causing issues on web servers.
Using The Advanced Database Cleaner plugin, you can delete revisions that you don't need anymore. You can also use The Advanced Database Cleaner plugin to delete pending comments, old drafts, and trackbacks. You can count on Advanced Database Cleaner to get basic module settings, which makes it easier to configure and clean up the database.
Advanced Database Cleaner is a great plugin to save valuable time by eliminating unwarranted database items. It can also clean your site's database regularly and offer lightning-fast site performance. You can get the basic version of this plugin for free. But if you want multiple site licenses, you should opt for the premium plans:
The starter plan starts at $39 for 1-2 websites.
The business plan starts at $59 and supports 5 websites.
The unlimited plan starts at $149 and supports unlimited websites.
Final Thoughts: Which WordPress Database Plugins?
And there you have it – these are the top most sought and most effective WordPress database plugins that deserve your attention. You can use these WordPress database plugins for data cleanup, optimization, and backup.
Using a top-tier WordPress database plugin, you'd be surprised how quickly you can clean up so many unused and accumulated data entries. If you've had a functioning site for some time, leverage WordPress database plugins so that you can store and recover space and boost your website's performance in the process.
When it comes to choosing a database plugin for WordPress, make sure to understand its use case. After all, WordPress database plugins are designed to deal with specific tasks. In retrospect, your goal should be to opt for the one that caters to your specific needs.