It can be difficult to develop an eCommerce website since they need specific features. When you are planning on developing an eCommerce site, the first thing you need to consider is a WordPress eCommerce plugin.
There are a plethora of choices when it comes to choosing an eCommerce plugin. Choosing the right plugin is essential for your business since a better platform means better growth opportunities. If you end up choosing the wrong platform, you can lose money even before they launch the store.
WordPress eCommerce plugins come with all the features needed to transform your website into an online store. If you have already used WordPress, setting up the store can be straightforward. All you have to do is make the right choice.
In this guide, we are going to discuss the top WordPress eCommerce plugins in detail to help you choose the right one.
Top 7 WordPress eCommerce Plugins
We have chosen the top eCommerce WordPress plugins. Check them out.
1. WooCommerce
WooCommerce is one of the most popular eCommerce WordPress plugins. The core plugin offers plenty of features for developing a functional online store. It has over 5 million active installations. Studies show that 28.24% of all online stores have been developed on WooCommerce.

It can be used to create an online store of the preferred size. Regardless of whether you need an enterprise or a small-scale retailer, WooCommerce can cater to your requirements.
Many choose WooCommerce for quick and easy setup. The setup wizard of the plugin will help in setting up a WooCommerce store. All you have to do is enter the required details and install the optional tools if you want. Choose a theme and your website will be ready. Get the best US web hosting with international server rooms to capture more audiences.
Pro
There are many themes and extensions for WooCommerce that make it easier for you to add the required features to your eCommerce website.

Using WooCommerce, you can include an external product or affiliate to the site. Affiliate markers can develop product sites and make sure that the users have a better experience.

WooCommerce lets you sell both digital and physical downloads.

The platform comes with many tools to handle your inventory and assign it to a store manager.

You can conveniently add built-in affiliate management WooCommerce that uses AffiliateWP and develop your own referral program. It makes sure you don't have to pay any middleman fees.

The plugin comes with many tools to handle your inventory or assign it to a store manager.

It is fully SEO-optimized with AIOSEO or All in One SEO plugins. It helps the product page rank higher up in the search engines.
Cons
WooCommerce might be easy to use but the options available on the settings page might be intimidating.

As the store gets larger, you might have to move to some managed hosting service to scale it.

There are many add-ons available for the plugins and at times, the users might not have the adequate add-on they need.
2. BigCommerce
If you are looking for a fully hosted eCommerce site that provides seamless integration with WordPress, BigCommerce might be the right choice. It is a managed eCommerce platform that provides a headless solution. It means that the site's infrastructure will be on its platform and will keep it separate from the core of WordPress.
BigCommerce has a strong integration plugin for WordPress eCommerce that makes it easier to implement your product in WordPress. It creates an account, sign-in card, and other crucial pages for you, automatically.
Pro
It has all the features that you are going to require with enterprise-grade high performance, security, and easier scalability.

You will have a single control panel that will let you manage shipments, orders, and catalog updates for many websites.

It makes it much easier to create complex catalogs and handle large order volumes so you can focus more on the store.

The developers create a personalized experience for all buyers to ensure that the payment process is easier.
Cons
It comes with a yearly limitation on sales for every plan and when you reach the limit, you have to upgrade to the next plan.

The plugin is integrated with all third-party tools and apps. But, the app store is still growing and you might not find an integration for the apps that are less popular.
3. Easy Digital Downloads
Another great WordPress eCommerce plugin is Easy Digital Download. It is a plugin for you if you want to sell digital products. It is ideal for online stores that sell music, software, or eBooks. There are many options to add new listings.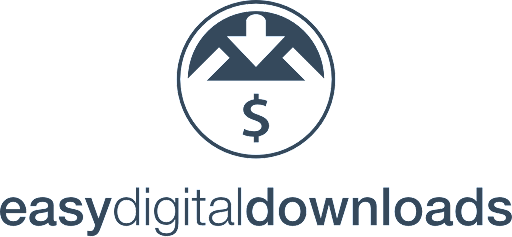 It is a free WordPress plugin that is easy to use. The plugin is integrated with Amazon Payments and PayPal which helps you sell your digital content without any hassle. Also, there are some premium extensions that you can integrate into the eCommerce platform.
The feature can help in selling products in a different versions, like software. When you embed it in a page or post, visitors can select the product version if they want to buy it.
Pro
It is built from the ground up for selling digital downloads and provides a far better experience when it comes to selling digital goods.

There are many extensions available for the plugin, including add-ons for email marketing platforms, payment gateways, and other marketing tools.

It is easy to use as you can instantly figure out how you can add products or display them.

The plugin can work with almost any WordPress theme but if you haven't chosen a theme yet, the plugin has themes developed particularly for the plugin.

It has strong software licensing support that enables you to sell plugins and SaaS products with the right digital rights management.

Easy Digital Downloads is well documented and you can enjoy free support forums, tutorials, videos, and also an IRC chatroom.
Cons
In case you have to add an affiliate product or an external product to the eCommerce store, you have to install a third party for it.

If you have to sell non-digital goods with digital downloads then it can be more complicated.
4. Ecwid Ecommerce Shopping Cart
It is another free WordPress eCommerce plugin that you can consider using. Ecwid Ecommerce Shopping Cart is easy to install and customize. The plugin comes with many additional features but you will have to get the paid version for that. It has three types of paid versions:
Venture

Business

Unlimited
The eCommerce solution includes web, social, and mobile stores. So, it lets you sell anytime, anywhere you want. The affordable eCommerce WordPress plug makes it easier to access or manage your store, even when you are on the go.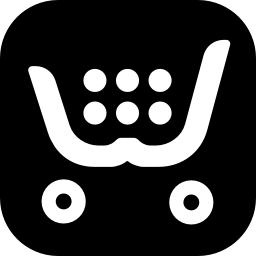 Pro
It lets you sell anywhere you want through a Facebook page, smartphone app, and markets, such as eBay.

Get a notification as soon as an order is placed on the eCommerce platform and process the order, no matter where you are.

Manage, edit product, and combination choices depending on the product features.

It lets you choose from more than 40 secure payment modes and accepts payments enabling customers to control it easily.
Cons
A free plan is going to provide you with limited options for the eCommerce platform.

It isn't the right option for creating a standalone store.
Launch your online business with WordPress Hosting
5. MemberPress
MemberPress is an eCommerce WordPress plugin that you can use to create a paid membership site. It might be different from other eCommerce plugins on our list as it is ideal for selling digital content or courses through a membership business model.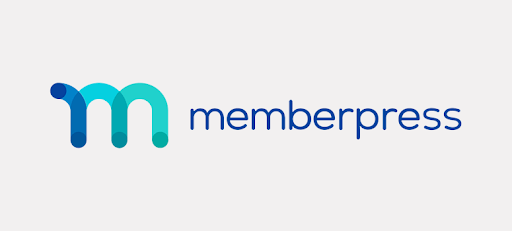 The plugin supports different membership programs. You can choose the payment model that suits you the best. The pages or posts that you can access depend on the membership tier.
With this, you can enjoy multiple built-in page themes and use custom CSS to match them with the website design. Its automated billing system will remind you when it is time to renew your membership. If you fail to pay the renewal fee, your membership will be automatically revoked.
Pro
It allows you to sell subscription-based items, pay-per-view content, or membership plans.

MemberPress has a course builder that lets you create and sell courses by providing users with an immersive learning platform.

The plugin will give you powerful access control that you define content restrictions and user access levels and just users with permissions can access restricted content.

It lets users release paid content over time just like episodes on a streaming platform and the feature is known as automatic drip content.

With this, you can add built-in affiliate management for MemberPress using Easy Affiliates or AffiliateWP plugins. It will let you develop your own referral program.
Cons
Pricing plans for the eCommerce plugin are available on annual terms only.

The plugin only supports Stripe, PayPal, and Authorize.net.
6. WP EasyCart Shopping Cart and Ecommerce Store
It is an unheard-of WordPress eCommerce plugin that you will find. Nevertheless, due to its easy integration potential and other features, it becomes more and more popular with time.

The plugin primarily focuses on non-tech-savvy users and the things they need. It provides all basic features and tools for simplifying the whole process. The developers are aware of the fact that small businesses are now using a digital platform to market business.
It has many features, such as subscriptions, email marketing integration, coupons, selling online courses, and offering invoices.
Pro
The eCommerce plugin lets you manage orders, add shipping notes, print delivery notes and sales receipts, view order details, etc. all in one place.

You can integrate it with Square, PayPal Express, and Stripe for receiving payments from all across the world.

The plugin is SEO-optimized for each category, menu, and product you create to sell.

It also supports social media network sharing and lets the users link the products you are selling.

The plugin has multiple shipping rates for the system depending on weight, price, percentage, and quantity based on the countries and provinces/states.
Cons
The tool might not be very scalable.

Its interface might be a little clunky and appears outdated.
7. Shopify
Shopify is a rapidly growing eCommerce platform that can handle everything for you. It is not simply a plugin. Shopify is an all-in-one solution and using it is hassle-free. In case you are searching for a robust platform without dealing with any technical problems, Shopify might be the right solution for you.
It requires you to pay a monthly subscription fee to use it. The monthly plan might seem bad at first but the stress-free approach is surely worth it as it lets you focus on what you do best. With Shopify apps, you can add extra functionality to the store.
The plugin comes with a 14-day free trial and when it expires, you will have to sign up for the paid plan.
Pro
When you use Shopify, you don't have to worry about the technical details of the eCommerce store, such as integrating with various payment gateways, setting up SSL, worrying about taxes, etc.

It has an inventory editor and also a bulk inventor with order tracking that makes it easier to manage the inventory.

No matter if you are selling digital downloads or physical goods, Shopify can take care of it.

eCommerce makes it convenient for you to accept credit cards online, as well as in person.

It integrates everything, no matter whether you want to create buyable pins or create a Facebook store.
Cons
Shopify is going to charge you a monthly fee for using their platform that's like buying hosting.

It will push you to use the payment platform that is powered by Stripe.
Bottom Line – Top WordPress eCommerce Plugins
If you are looking for optimum control over your WordPress eCommerce plugin, WooCommerce is the ideal choice for you. But if you are selling digital goods, such as software, eBook, or music then Easy Digital Downloads might be the best solution. If you are looking for a one-click WordPress installation and built-in applications, go for Yuan Jhen WordPress Hosting.
So, the WordPress eCommerce platform you choose depends on your requirements. All these eCommerce plugins come with some important functions, thus selecting the right WordPress eCommerce plugin for the business might be challenging. Before you choose the WordPress eCommerce plugin, you need to have the best hosting service that adds more value and professionalism to your website.
Find out 15 Best WordPress Themes for Artists