What is VPS Hosting?
VPS Hosting or VPS (Virtual Private Server) refers to partitioning a dedicated server into multiple virtual private servers by virtualization software. It combines the advantages of web hosting and physical servers and is better reliability, security, and performance than shared hosting but lower cost than a dedicated server. VPS users get root to access the server, have independent IP, install application freedom and are scalable to upgrade the specification, which has the same high management rights as the physical server.
Why should use VPS?
The performance of web hosting will not go as you expect. When the website grows steadily with high traffic, it will consume more hosting resources. At this time, VPS hosting will be a better choice. VPS hosting has higher performance than shared hosting, with more resources for your website at an affordable cost.
What kind of websites need VPS host? And who needs a VPS server?
Medium and large websites
Running a high-traffic website and member data
Complicated programs, large data inventory
Whom with the Linux/Windows management ability
VPS Hosting Recommendations
Yuan Jhen Information has been a hosting provider in Taiwan for more than 15 years. In addition to providing Taiwan's hosting services, it also provides overseas hosting services. Yuan Jhen Information has launched various VPS hosting specifications that meet the market demand and offer additional services to reduce the cost of many installations for enterprises. If customers have customized VPS hosting specifications and host-related problems, they can contact Yuan Jhen for 24h customer service, consulted by specialists.
Yuan Jhen VPS Hosting Advantages
24h technical support
Free Hybrid Intranet, hybrid cloud network architecture, good flexibility, and no charge for high-speed intranet transmission.
Free FTP backup space.
Extra free software license (except XS plan): Free WHM/cPanel (for Linux) or Windows OS license.
Install OS on your own: OS template can be used to re-install quickly and automatically.
Provide MRTG traffic flow diagram to monitor website traffic status at any time.
Provides Console/VNC.
Remotely reboot
API support.
Yuan Jhen supports converting the user's VMWare virtual machine (file format .vmdk) to the company's VPS.
Taiwan VPS Hosting
The VPS Hosting is directly connected to Chunghwa Telecom HiNet by optical fibre (not through other telecommunications companies). VPS hosting has a system environment that can be configured freely, and the host status can be grasped anytime. The electrical system operates to provide users with the most stable website host!
US VPS Hosting
The service provided by the US VPS Hosting is the same as that of the Taiwan VPS Hosting. The difference is that the US VPS Hosting has a data center in Los Angles, USA, which can reduce network nodes, speed up website connection speed, and provides 24/7 VPS hosting status monitoring and maintenance!
VPS Hosting Plans and how to apply?
Step 1: Go to Yuan Jhen's official website to purchase a VPS hosting, and choose Linux or Windows operating system from the solution specifications that suit your website needs. If you have any inquiries about VPS hosting specifications, please get in touch with customer service through the online contact form or email sales@twnoc.net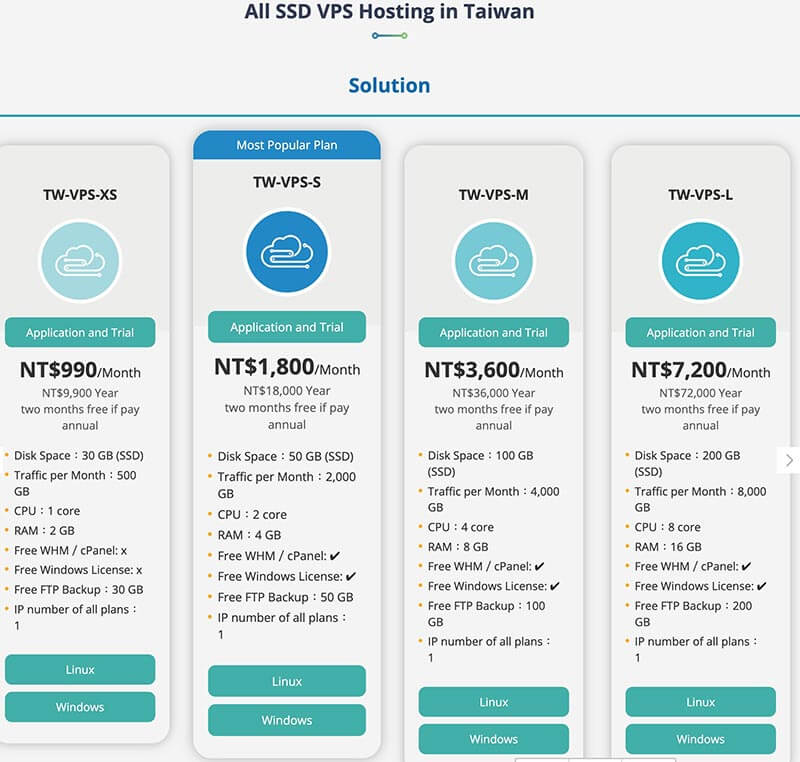 Step 2: Select the billing cycle Yuan Jhen VPS hosting monthly payment or annual payment is available, then fill in the domain name and configurable options, confirm the order information in the order overview, then click "Continue".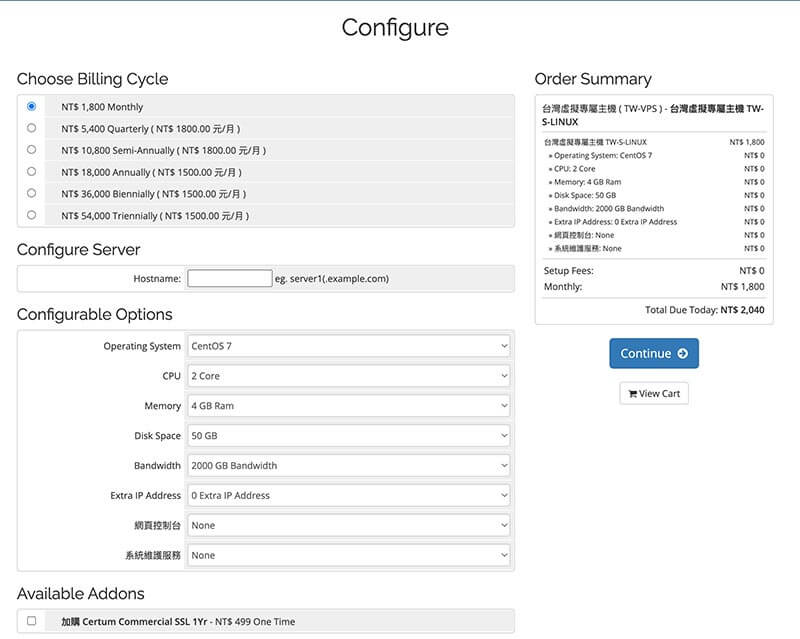 Step 3: Enter the customer information after confirming the order and amount on the checkout page. If you are a new user, you can register the customer information, apply the discount code (if have it), and then click "Checkout".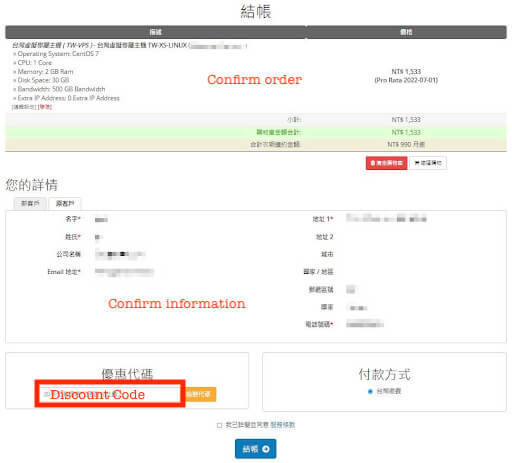 Step 4: After checkout, you will receive an order confirmation letter, and a payment notification letter will be sent to your email for payment.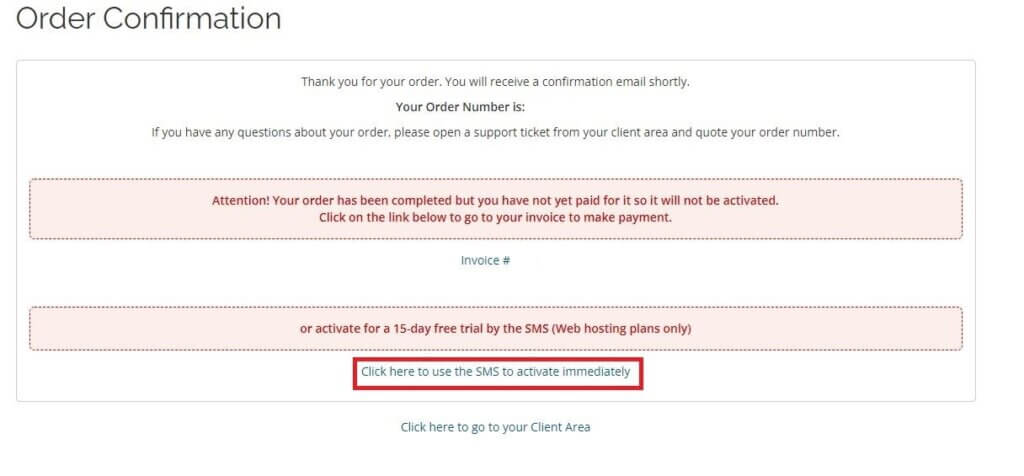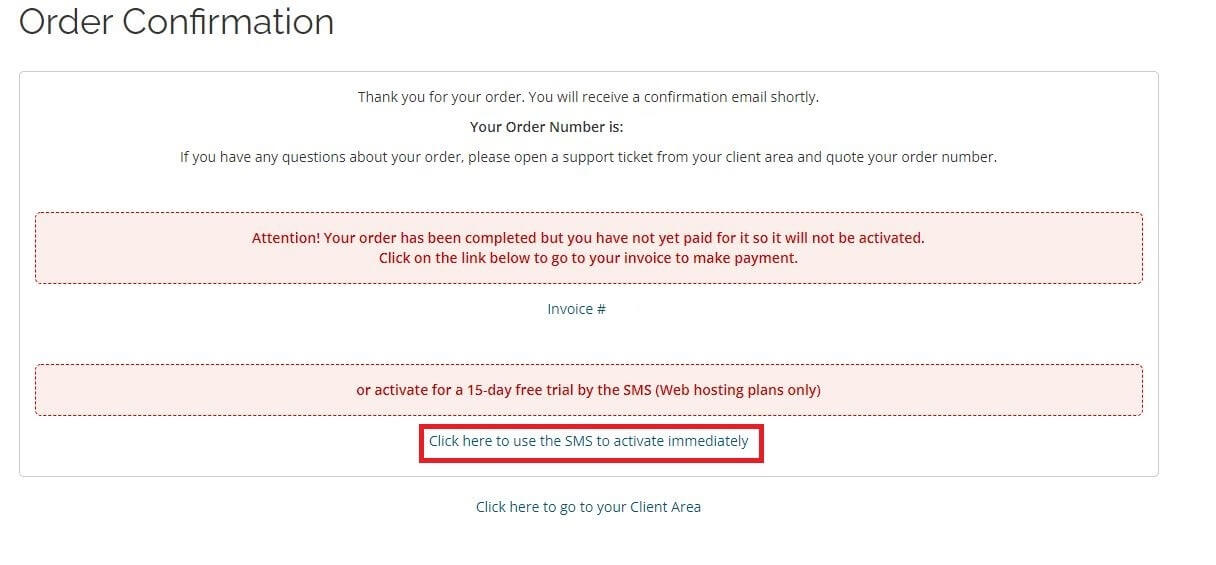 Step 5: After completing the payment, you can log in to Customer Center from Yuan Jhen website, VPS Hosting you purchased in the "Services". Click on the VPS Hosting item to log in and start to set up a server.