What is LiteSpeed cache?
LiteSpeed cache, also known LSCache, is a WordPress cache plugin. It's called an all-in-one optimization plugin, will accelerate the server and optimizes WordPress. The plugin includes built-in PageSpeed optimization, image optimization service, cache optimization and more.
As we know, website speed is a top problem for website administrators and visitors. It may directly impact WordPress SEO and visitors' experience. Therefore, WordPress needs to optimize and improve page speed.
If you are looking for a plugin to speed up your WordPress, LiteSpeed cache is the best plugin that meets your requirements. It can handle even websites with higher traffic but fewer processes and reduce computing resource usage. IT can be compatible with popular plugins like Yoast SEO, WooCommerce and is an Apache drop-in replacement.
Why need to improve WordPress site performance?
WordPress sites require a lot of resources, and as your WordPress site grows, has more traffic. Administrators install many optimized plugins that may consume space resources. These reasons will cause the speed of WordPress to begin slow, it may impact WordPress SEO.
Choosing a good hosting plan can help you solve these issues mentioned above. Yuan Jhen WordPress hosting is specifically designed for WordPress websites. WordPress hosting has built-in LiteSpeed Web Server and Smart Purge technology, which allow users quickly and easily set up LiteSpeed plugin through the cPanel console.
Features of Yuan Jhen WordPress hosting
With optimization features in hosting, users can save up time on optimizing website speed, reduce computing resource consumption and server load by half to achieve faster web page rendering times.
Automatic Image Optimization
Uploading images to WordPress is also the culprit for slowing website speed. Image optimization features can help users compress images; it will reduce file size, and resize images, to resize images' pixel dimensions.
So, the automatic image optimization feature allows you to upload images to WordPress with the least impact on web page speed and disk space.
Automatic update/One-click installation/Backup/Restoration of WordPress
Yuan Jhen WordPress Hosting has built-in one-click installation and backup functions. There is a 1-click backup and restore function in the cPanel console. Everything becomes more easily for beginners.
How to install LiteSpeed cache for WordPress in cPanel
For instance, we will install LiteSpeed cache in Yuan Jhen WordPress Hosting.
Step 1:
Once logged in to cPanel, look for LiteSpeed Web Cache Manager. You will see the relevant LiteSpeed and install WordPress cache instructions below, click WordPress Cache, and you can begin quickly configuring each item for you. WordPress is now ready for installation.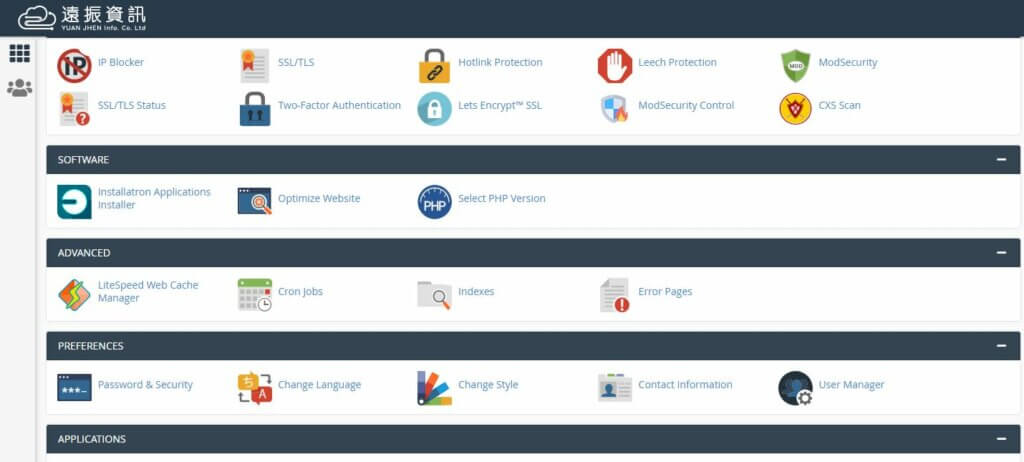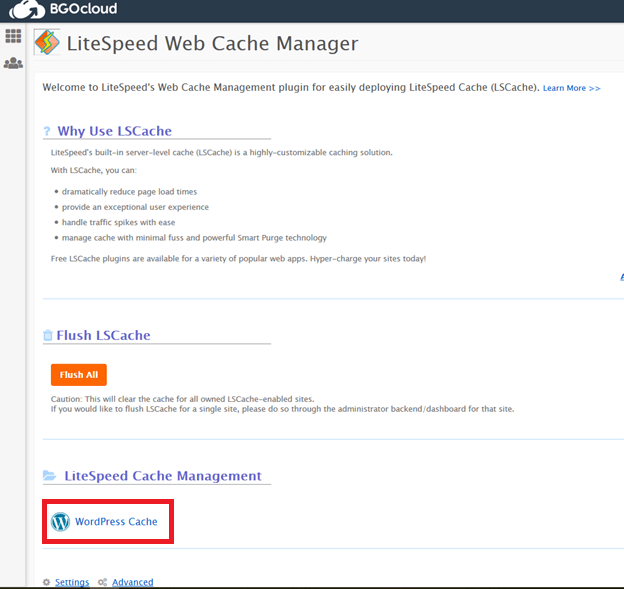 Step 2:
Navigate to the LiteSpeed cache installation page, select the domain of website directory where the WordPress cache plugin should be installed, and click Install to finish. The cache status will be shown as Enable!


How to install LiteSpeed cache for WordPress
Step 1:
Install the LiteSpeed Cache plugin in the Plugins menu, then activate it.

Step 2:
Once completed to install LiteSpeed Cache. You should see the plugin in the WordPress dashboard, and then click to begin configuring!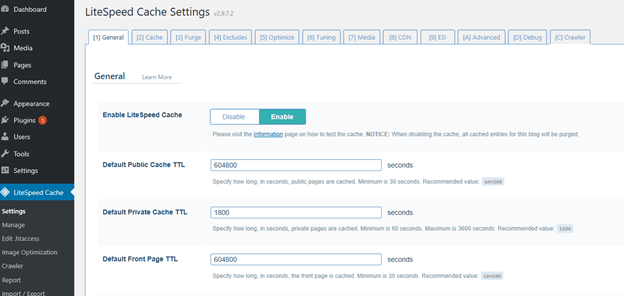 You can keep the default settings if you do not have specific requirements. You can also contact Yuan Jhen's support team if you have questions about configuring LiteSpeed Cache.
Conclusion
According to the data provided by the LiteSpeed official website, LiteSpeed Web Server's revolutionary architecture outperforms Apache, cutting server load in half and increasing TTFB by three times. So LiteSpeed's plugin is the good WordPress cache plugin option for your website.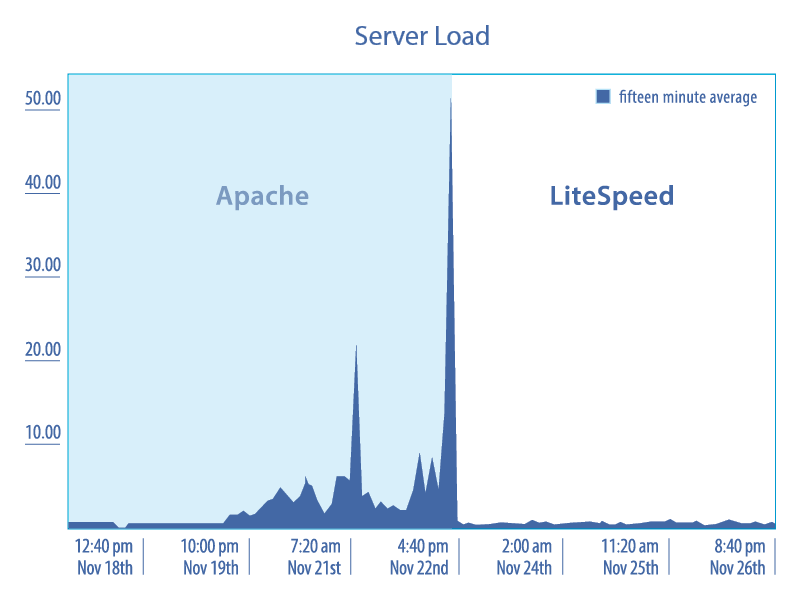 If you want an optimized hosting solution that delivers good performance to your WordPress, go for Yuan Jhen WordPress hosting. With optimized and 1-click installation features, you will improve WordPress effortlessly, even you are beginners.
Read more: Free WordPress Tutorials – How to install WordPress on Localhost and WordPress Hosting