Web Hosting vs. WordPress Hosting, Which is better? This question is asked frequently. People are confused between Web Hosting and WordPress Hosting.
Developing a website might be easier than it has ever been, especially if you choose the best website builders. However, new website owners have to deal with many different decisions in the process. One of the most crucial decisions you need to make is to figure out and choose a web hosting service. Using web hosting lets you take your business online. Choosing the right host will improve your site's SEO, offer tools and packages for helping your business, and increase your sales. But what is the difference between web hosting and WordPress hosting? Which is the better option for your website?
Both are two different types of hosting and shouldn't be confused. There are some differences between the two and each comes with its own providers, plans, and advantages.
What is WordPress Hosting?
WordPress Hosting is a subset of web hosting services that primarily focus on website building on the content management system WordPress. Its hosting plans include services and features that ascertain the web hosting works seamlessly with a WordPress website.
But the specifics of WordPress hosting plans vary based on the web hosting provider you choose. However, they make it easier to install WordPress with the web host, ensure the website remains updated and offers security features particular to WordPress vulnerabilities with every WordPress update.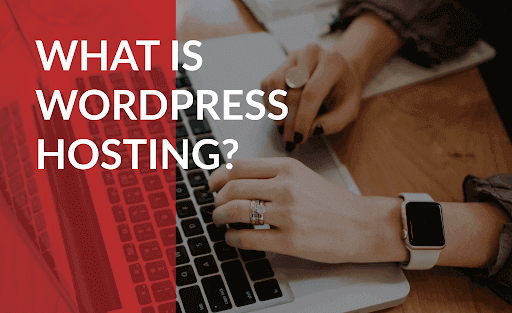 WordPress hosting is not required for a website that uses WordPress but it can be the best choice in many cases.
WordPress has its own category of web hosting services due to its immense popularity. About 42% of all websites are developed using WordPress. It means there is enough market of WordPress users for web hosting providers for offering plans primarily optimized for WordPress websites.
WordPress hosting plans can depend on the provider and plan you choose. However, the best plans come with some basic benefits. Let's take a look at them.
Easy to Set Up: Pre-installed themes and plugins help in creating an optimized WordPress host environment, making it convenient to install and set up.
Managed WordPress Hosting: Most of the time than not, WordPress hosting plans are a form of managed hosting, where you will be able to outsource multiple technical works of web hosting to the provider. When it comes to WordPress, includes services such as backups and software updates.
Seamless Compatibility: A WordPress hosting plan offers seamless compatibility between your WordPress and web hosting account. It includes working with the top PHP version, the programming language used by WordPress.
Optimal Performance: Websites on WordPress hosting plan generally uses a server that has been specifically configured for WordPress sites. There is built-in caching software to ascertain faster loading speed.
Improved Security: WordPress sites face certain security vulnerabilities. WordPress hosting providers have to be committed to being updated on threats to WordPress and improving their security in response.
Specialized Support: With a good WordPress hosting plan, you can enjoy great customer support. The staff helps you understand WordPress well enough to offer expert responses to any issues or questions you have.
Automatic Updates: WordPress releases updates multiple times a year and staying on top of them manually might be tedious. Several managed WordPress hosting plans can do the job for you.
Disadvantages of WordPress Hosting
WordPress hosting is a sensible choice for many websites but it isn't the right choice for all. Check out why.
Only for WordPress Websites: One of the most significant drawbacks of WordPress hosting is that it is only useful for sites that are developed on WordPress. In case you are using a website builder or a CMS, it might not be the right choice for you.
All WordPress Sites are Not the Same: The benefits given above are included in several hosting plans but not all. You should not assume that simply because something has been labeled as 'WordPress Hosting' does mean you will get all the services and features you want from it. Hence, you need to check every plan carefully to know what it has to offer.
Costs More than Basic Shared Hosting: Managed WordPress hosting plans cost more than basic shared web hosting plans. In case your needs are simple and you are looking for a more affordable hosting option, it might not be the right option for you.
What is Web Hosting?
Web hosting is a general term and describes the whole process of an organization or individual buying a spot online for making the website accessible over the internet.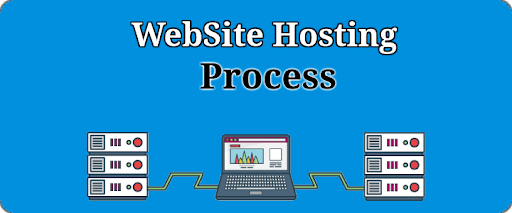 A web host will allocate space on the server for storing the files related to the website and offering internet connectivity for the site. It enables the website to show up in the search results. US web hosting is considered to be the best as it comes with international servers.
Web hosting is a crucial service for all websites. Each site is a collection of files. When you are in the designing phase, the files are all present on the software or personal computer you are using for designing the website. However, when you are all set to publish it on the web, they have to be stored on a physical server.
Web hosting providers not only own but also maintains physicals for such a purpose and a majority of the website owners rent out some space on the servers to host the websites.
There are different types of web hosting options and you can choose one as per your needs. To have a clearer understanding of the various hosting categories, check out the breakdown below.
There are 4 main types of web hosting
Shared Hosting
A website in this case shares one web server and the resources with other sites. It is affordable and is a suitable choice for small sites and beginners.
VPS Hosting
A VPS website receives dedicated resources from a physical server's virtual partition. Hosting is best for medium to large websites that require better performance and more resources in comparison to shared hosting.
Cloud Hosting
In cloud hosting, a site runs on a cloud or multiple virtual servers rather than one physical server. It is an incredible choice for busy sites with higher traffic volumes as cloud hosting provides higher uptime.
Dedicated Hosting
It offers a whole server along with its resources to a single website. It is a high-performance and high-cost option for very popular and large sites with dedicated technical staff.
WordPress Hosting is not a different kind of plan, rather it is a category that falls under one of them. Based on the plan you choose, it can be cloud WordPress hosting, shared WordPress hosting, etc. So, you would want to check before you sign up for a WordPress hosting plan to know which type it is.
Advantages of Web Hosting
Supports Different Site Builders and CMS: A majority of the hosting providers provide a plan that supports different CMSs and site builders. Its additional built-in developer tools help in easing integration. So, users often have the liberty to choose the platform they prefer.
Offers Physical Equipment and Performs Hardware Maintenance: When it comes to technical advantages, getting the services of a general web hosting provider usually means the hosting company provides the physical equipment and performs hardware maintenance. With their expertise, it means a website that runs smoothly over the internet and takes better security precautions.
Different Plans: A web hosting company provides different plans. So, you can choose a plan that is suitable for every budget.
Dedicated Customer Support: Most web hosting providers run round-the-clock customer support. So, if you run into any problem with the web hosting service, you can get in touch with them.
Additional Features: Most web hosting providers offer additional features in their web hosting plans. For instance, the providers might include an SSL certificate, a free domain name, and a professional email address.
Disadvantages of Web Hosting
In case you are choosing WordPress to build a website, you need to take into account the disadvantages of using general web hosting services.
Less Specialized Support: Web hosting providers will offer technical assistance when required. However, they will not always have technology experts who take care of the problems related to the CMS you have chosen.
No Optimized Server: Sites run on a regular server, which supports different site builders and CMSs. It means no WordPress-optimized server or WordPress performance plugins that are built-in.
Web Hosting vs. WordPress Hosting: Choosing the Best
When you have to decide between WordPress hosting vs. web hosting for your website, it is important that you consider the type of site you would like to create and the kind of website owner you are. Check out the questions you need to consider.
1. Will You Create a WordPress Site?
In case you don't want to create a WordPress site, WordPress hosting might not be the right choice for you. So, you have to proceed to find the best web hosting plan and type for your needs.
In case you do not plan on using a WordPress host for building a website, you are going to need general web hosting.
2. Are You Good with Website Maintenance?
In case the answer is no, managed WordPress hosting can be a good solution for you as web hosts will often handle WordPress-specific backups, updates, and caching.
It is also a good option for someone prioritizing practicality in website management. The choice also depends on if or not you want convenience or looking for a more hands-on approach in terms of maintenance processes.
3. Are You Good at Securing a Website?
If the answer is no, choose WordPress hosting. When you use this option, the server hosting the website is going to have some protocols in place for addressing WordPress-specific security problems.
Moreover, many WordPress hosting plans come with pre-installed security plugins for combating cyberattacks and malware.
In case your answer is yes, it is okay to go with a safe standard web hosting plan. Many tutorials and guides that are available will outline the steps you can take for protecting the WordPress website, irrespective of the web hosting type.
4. Do You Have Enough Budget?
If budget is not a problem for you, consider spending some extra cash on WordPress hosting plan. With this, you can enjoy WordPress hosting's convenience. You can use the features without even worrying about it or not it is going to impact the site's performance negatively.
In case you have a budget issue, choose a cost-effective shared hosting plan that supports WordPress.
5. Are You Adept at Handling WordPress?
If you are not competent enough to handle WordPress knowledge, WordPress hosting plans provide greater professional and site management support. It's the best choice for people with minimal WordPress experience.
But even experts can choose WordPress hosting as it can ensure more intuitive management.
However, if your answer is yes, a standard web hosting plan can be a suitable option. It is generally more affordable. Also, it is incredible to have more hands-on with site management.
Conclusion
Both hosting services share a few similarities but they have some distinctive features. While you are considering WordPress hosting or web hosting, keep in mind that web hosting is an umbrella term but WordPress hosting is a certain sub-category of hosting. If you are looking to start a WordPress site, choose either hosting option. The primary difference is that the managed WordPress hosts provide WordPress features, such as optimized web servers and pre-installed plugins.
But if you don't plan on creating a website using WordPress as a Content Management System, you are still going to require some kind of general web hosting. If you are unable to decide which web hosting service to choose, double-check your requirements. It is going to help you find which provider is ideal for you.
So, you should look for a reliable hosting company that provides many hosting types with various plans and select the one that caters to your need.